The capital city of West Bengal, Kolkata is a holiday destination which promises a unique and entertaining experience to its every visitor. Whether you are travelling for work, or with friends for fun or having a family trip with your children, this city has ample of options to keep your pleasantly engaged. The best way to know this city is through 1 Day Kolkata Darshan Tour Packages.
Kolkata is a city where tram and metro line runs side by side, where the latest technology and the ancient way of living survives in the same vicinity, where the cultural and religious fervour equals the literary inclination, where the present in all ways amalgamate with the past.
The city boasts of colonial buildings, captivating gardens, art galleries and rich museum and majestic temples. What makes a Kolkata tour complete is a visit to its important attractions.
Exploring the popular sightseeing places in Kolkata can give you can idea of the events that the city has gone through as well as its cultural and historical background while some of the tourist attractions let you experience the present vibrancy of Kolkata.
With these 1 Day Kolkata Darshan Tour Packages you can explore Kolkata in a time efficient manner. What makes these packages an ideal choice is the comfort and ease that they provide along with an entertaining ride.
You will not have to worry about the best fares, finding a right way of commuting, searching and reaching on time to various tourist attractions or about losing your energy in the process of planning.
We at Kolkata Tourism which is a division of Holidays DNA, have worked with various leading tour operators in Kolkata and cumulated a list of the best Kolkata Darshan Tour Packages.
Choose one of the packages for a stress free local sightseeing. However, if in case you require more information on commutation within the city by a private taxi then have a look at the leading car rental companies in Kolkata.
Along with these options, you can also get your 1 Day Kolkata Darshan Tour Packages customised so as to suit your specific requirement. You can reach the respective tour organiser and get a suitable Kolkata tour package customized for you.
Popular Sightseeing Places to Visit with 1 Day Kolkata Darshan Tour Packages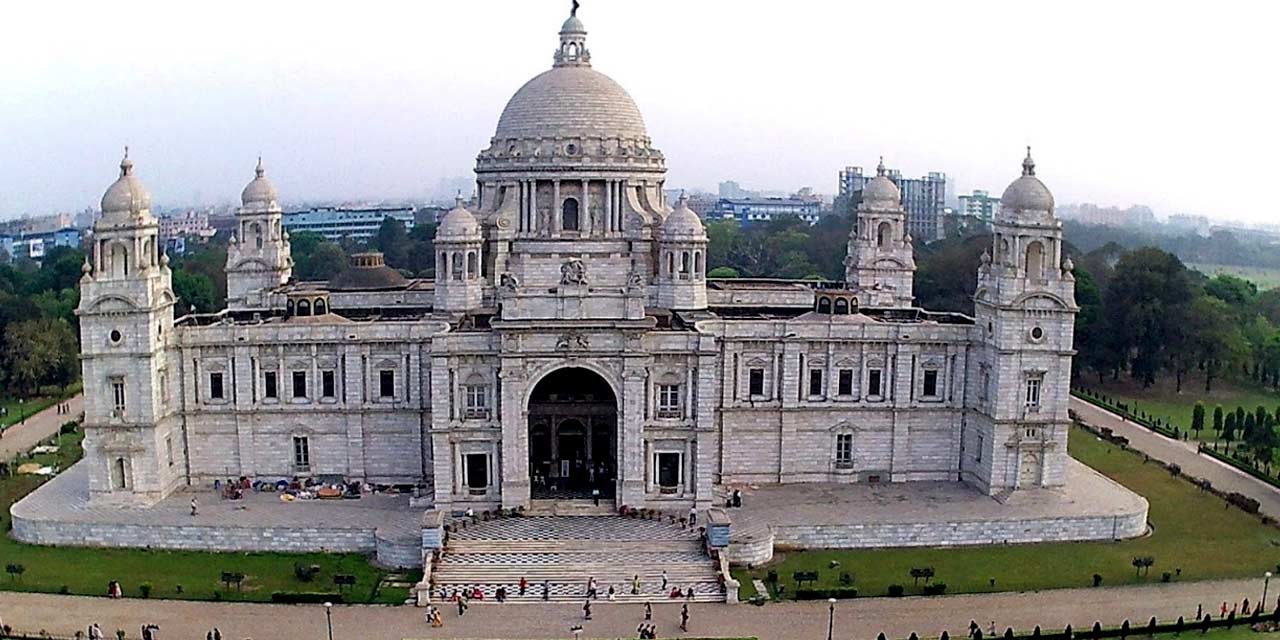 Built in the memory of Queen Victoria, Victoria Memorial is one of the best art museums in the country is not to miss with 1 Day Kolkata darshan tour. Boasting of a rich collections of paintings, lithographs, historical documents, etc., this building is one of the most important part of any Kolkata tour. It was designed by William Emerson, a famous architect of that period. The building, spread over an area of 64 acres of land, was opened for public in 1921.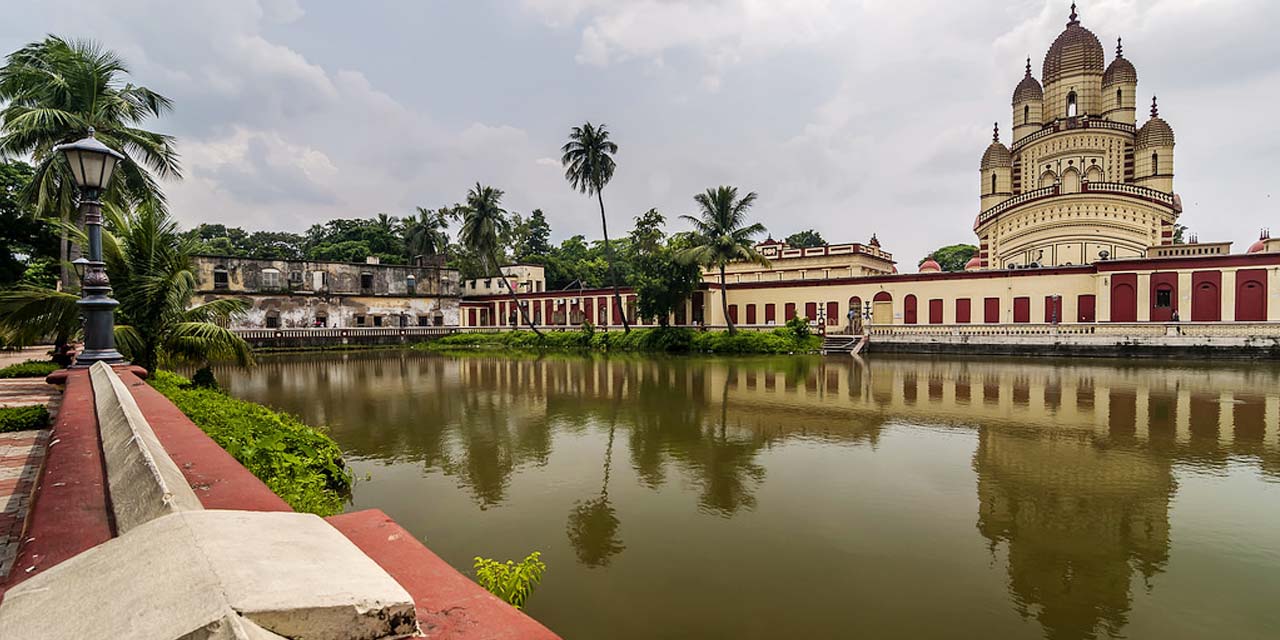 Built in 1847 by Queen Rasmani of Janbazar, Dakshineswar Kali Temple is one of the most popular attractions in Kolkata. This temple is devoted to a form of Goddess Kali – Goddess Bhavatarini. On the banks of River Hooghly, this temple is built over 25 acres of land and boasts of a colourful and impressive architecture.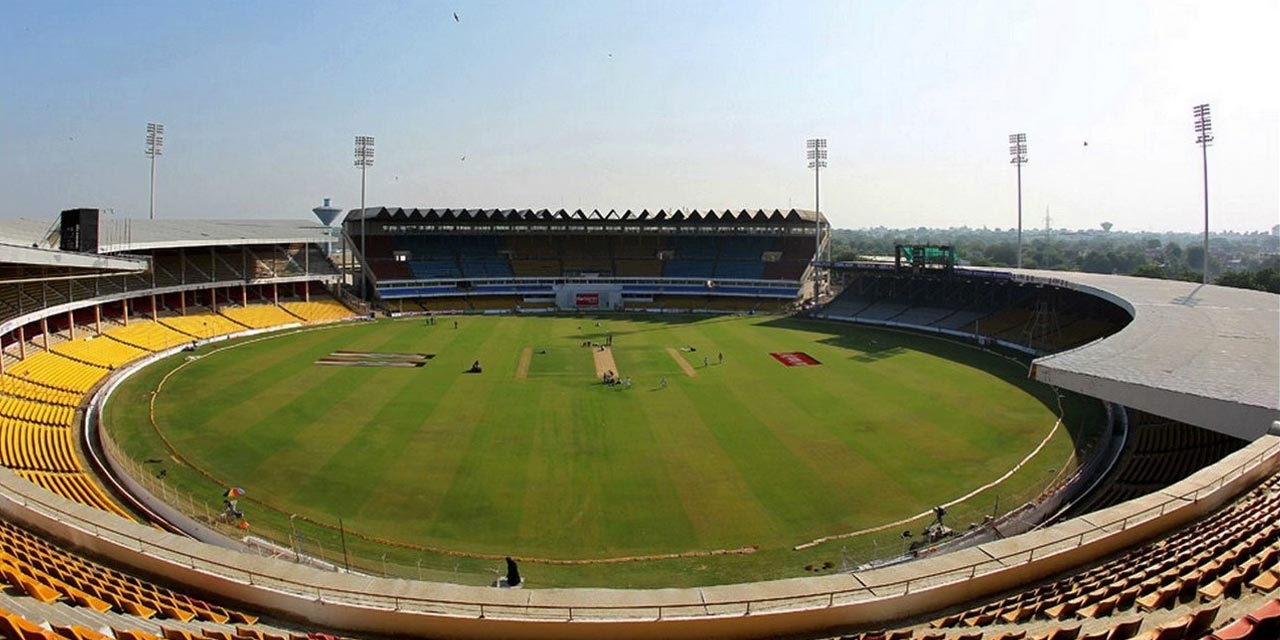 The oldest cricket stadium in the country, Eden Garden was established in 1864. It has seen many changes since its inception. Often referred as the Cricket's answer to the Colosseum, it is also considered one among the prominent stadiums in the world. Eden Gardens hosted the first ever test match in 1934 and the first ODI match in 1987.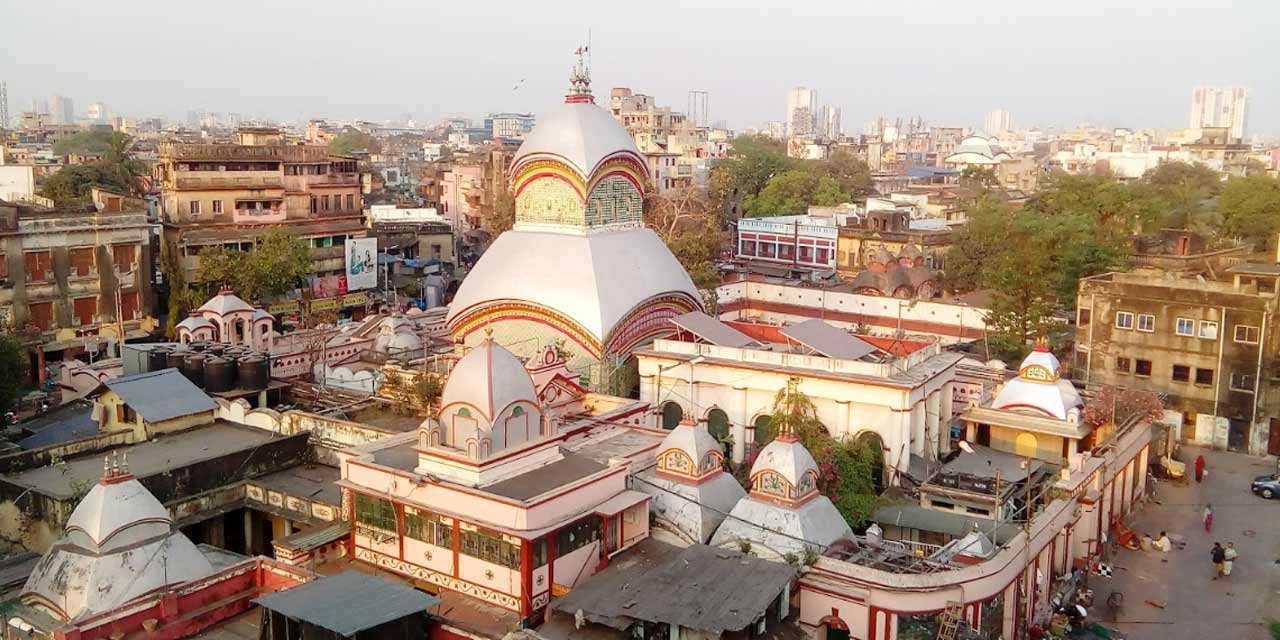 One of the 51 Shakti Peethas, Kalighat temple is a significant religious site that every Hindu devotee wishes to visit once in a lifetime. Located on the Kalighat, which lies on the old course of River Hoogly, this temple has been described in even 15th century literature.
This temple is dedicated to Goddess Kali. According to legend, it is the place where Goddess Sati's toes of the right foot fell during the Lord Shiva Tandava, the celestial dance of destruction, which he performed in grip and anger of Goddess Sati immolation. It is the most preferred place with 1 Day Kolkata tour package.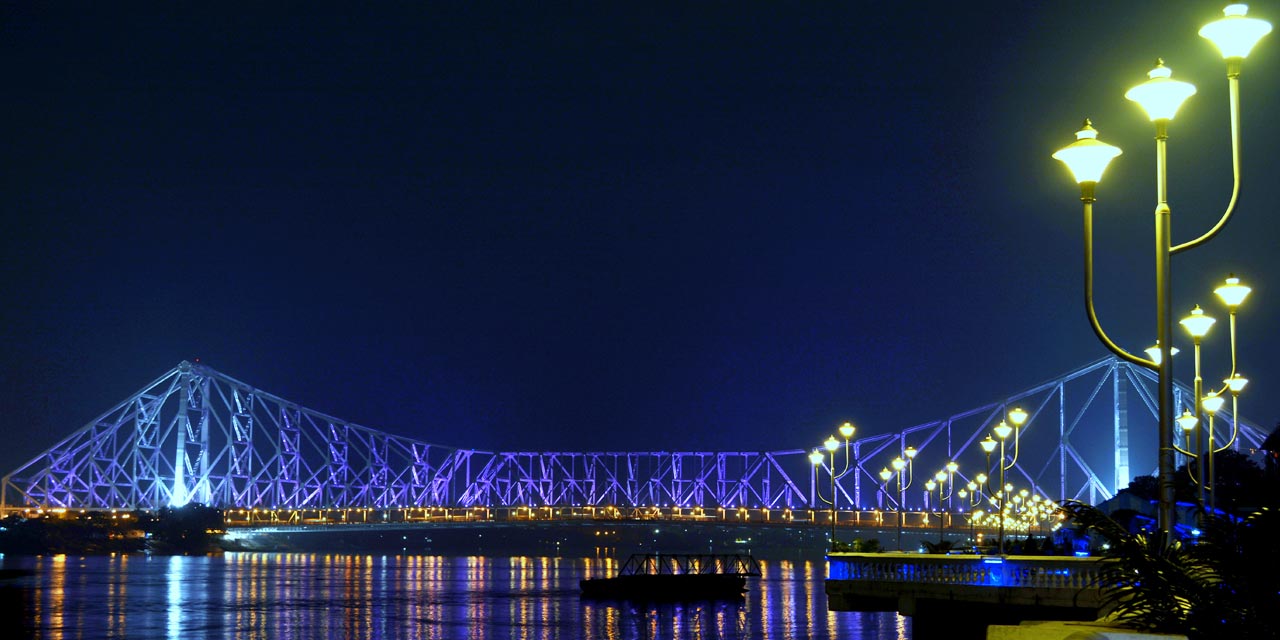 No Kolkata darshan is complete without a visit to the Howrah Bridge. This magnificent example of engineering was built in 1824. What makes it unique is the fact that this bridge stands on pillars as tall as 270 feet and has been built without using nuts and bolts. Standing on the River Hooghly, this bridge is often called as Rabindra Setu as well.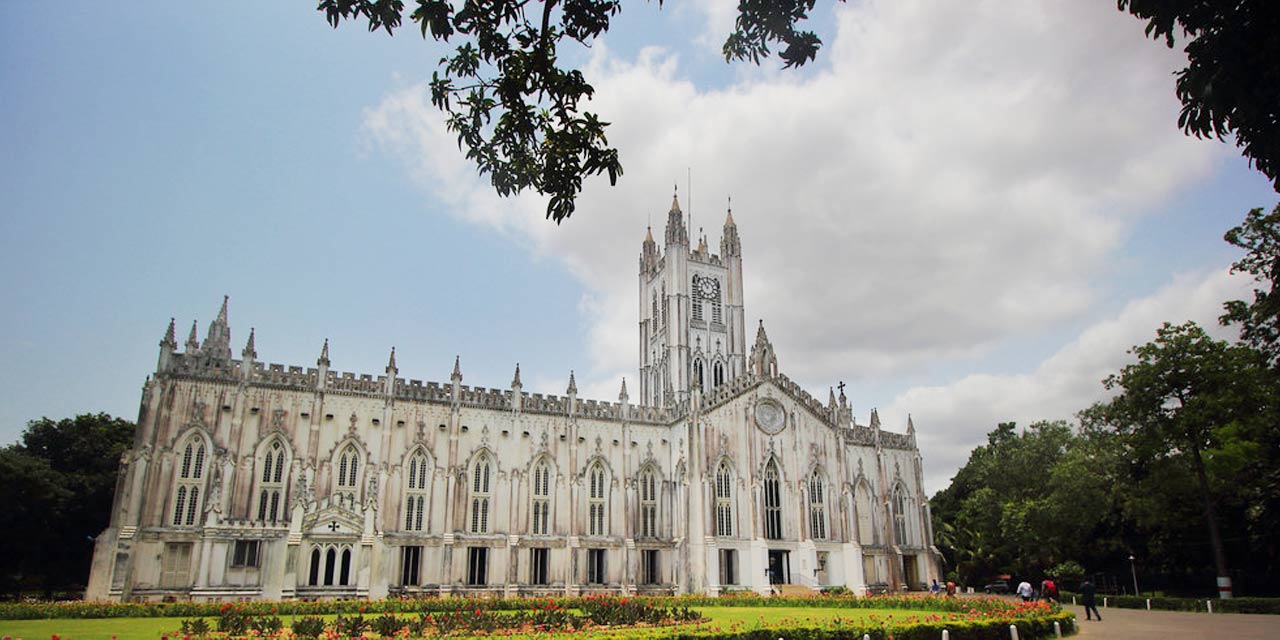 Presenting an impressive architecture, St. Paul's Cathedral is an ideal place to visit not only for devotees but also for history and architecture lovers. Although the foundation for this cathedral was placed in 1839, its construction began eight years later. Owing to various natural disasters, it was destroyed twice but was again built in the year of 1934.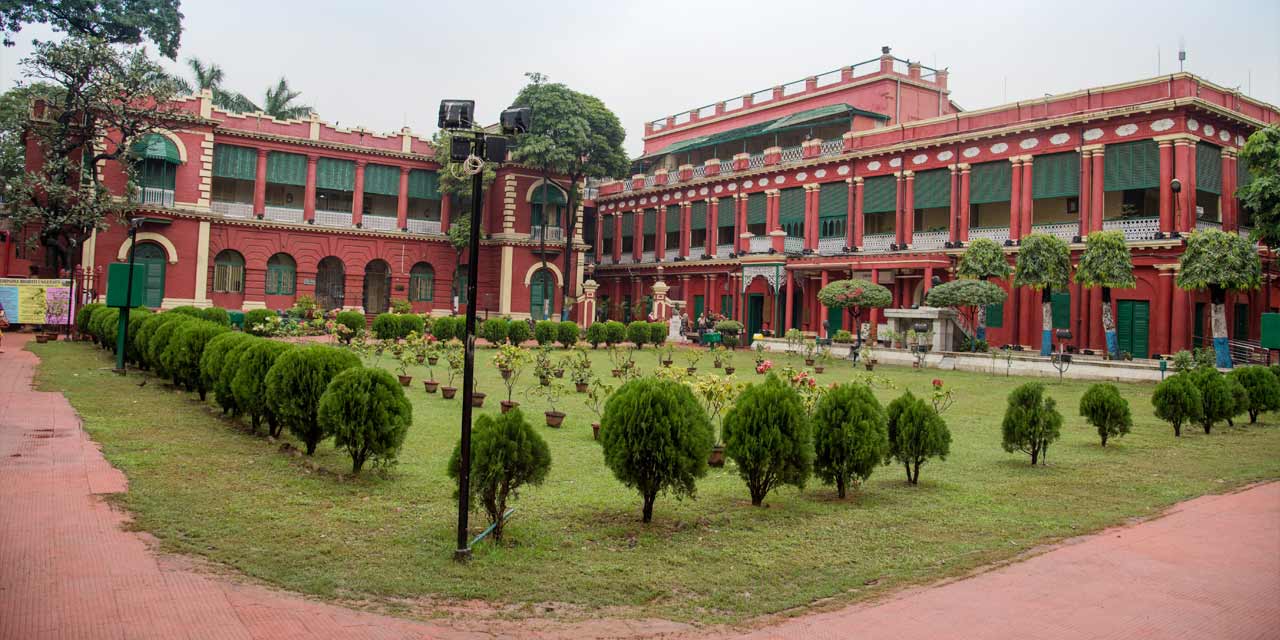 Another place that you must visit in Kolkata is the Jorasanko Thakurbari. It is the ancestral home of the Noble laureate and one of the greatest Indians, Rabindranath Tagore. With a literal meaning as 'House of Thakur', Jorasanko Thakurbari is now converted as a museum and a university where the works of Rabindranath Tagore have been showcased.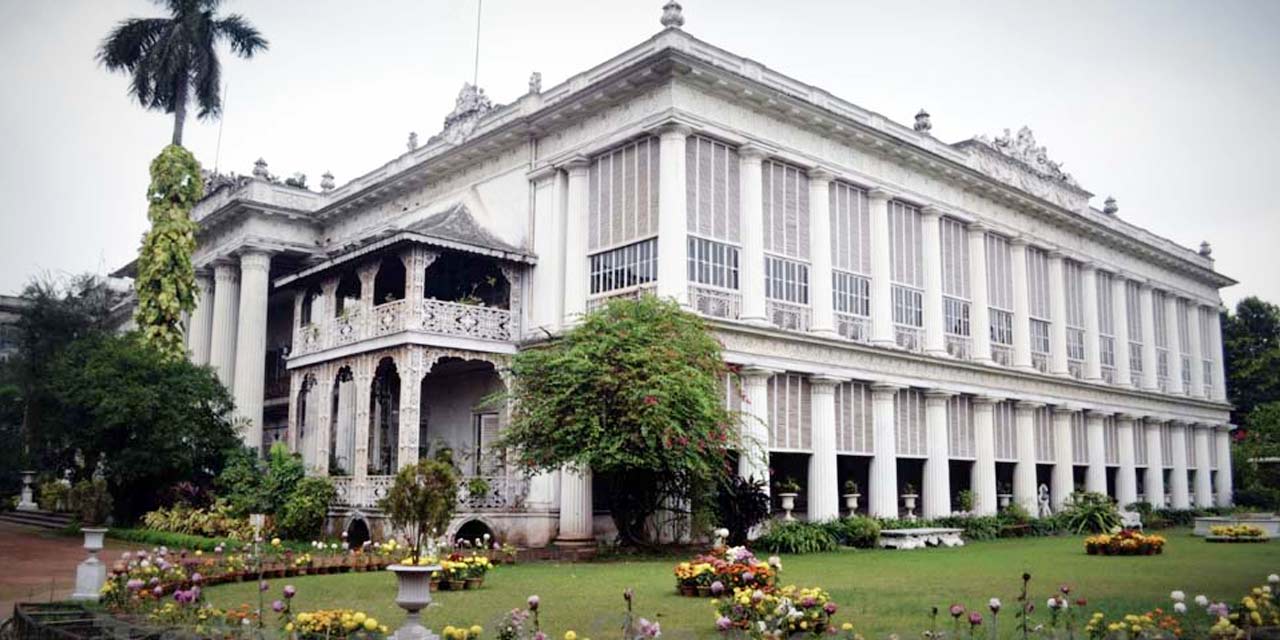 An impressive architecture, made entirely with marbles, this palace is indeed a beautiful sight worth capturing specially with our 1 day Kolkata darshan tour packages. Constructed for Raja Rajendra Mullick in 1835, it is still the residence of Raja's family. However, tourists can visit some parts of the palace and the mini zoo within its premises. A permit from West Bengal Tourism Information Bureau is necessary to enter.
Along with all these top sightseeing places in Kolkata, there many more places to visit in the city. Places such as MP Birla Planetarium, Birla Mandir, Fort William, Mother's House, Indian Museum, Kolkata Race Course, National Library, Acharya Jagadish Chandra Bose Botanical Garden, Writer's Building and Eco Tourism Park deserve a visit if you are in the city for more than a day or two.
If you are wondering what to do if you have more than 1 day, then you need not worry as the city has many more interesting sightseeing places to visit. Some of these are Raj Bhawan, Town Hall, Rabindra Sarobar, Shaheed Minar, Tipu Sultan Mosque, South Park Street Cemetery, and James Prince.
Also check out Science City, Rabindra Sadan, Alipore Zoological Gardens, Belur Math, Park Street, Nakhoda Mosque, Aquatica Water Park and Nicco Amusement Park. To visit these places with complete ease you can hire a cab from these top car rental companies in Kolkata.
For those who are looking for more than 1 Day Kolkata Darshan Tour Packages, we also have a wide array of All-Inclusive Kolkata Tour packages that also include accommodation in a best hotel or resort of your choice, meals, pickup and drop services and sightseeing. To know more about these multi-day tour packages you can reach our travel experts by filling the Contact Us form.
How to reach Kolkata
The city of Kolkata often serves as the connection between North east India and the rest of the country as its airport and railway station receives flights and trains from almost all the prominent cities of India.
There are frequent flights to and from the Netaji Subhas Chandra Bose International Airport of Kolkata. It connects the city with the rest of country as well as world.
The main railway station in the city is Kolkata Railway station. Along with this, regular train service operates from four other railway junctions as well, namely, Howrah Junction (HWH), Santragachi Junction (SRC), Shalimar Junction (SHM) and Sealdah Junction (SDAH).
As these are located quite near to the city, tourists can get down at any of these as well. For travelling via road, there are ample of government owner and private buses. Buses run not only between the nearby cities of India but from Dhaka and Bhutan too. Esplanade Terminus is the main bus stand.
The city of Kolkata has equally wide range of choices for commutation too. Tourists can choose from auto rickshaws, tram, metro rail, city buses and taxis. The most preamble means to transportation is hiring a private cab from one of the car rental companies in Kolkata.