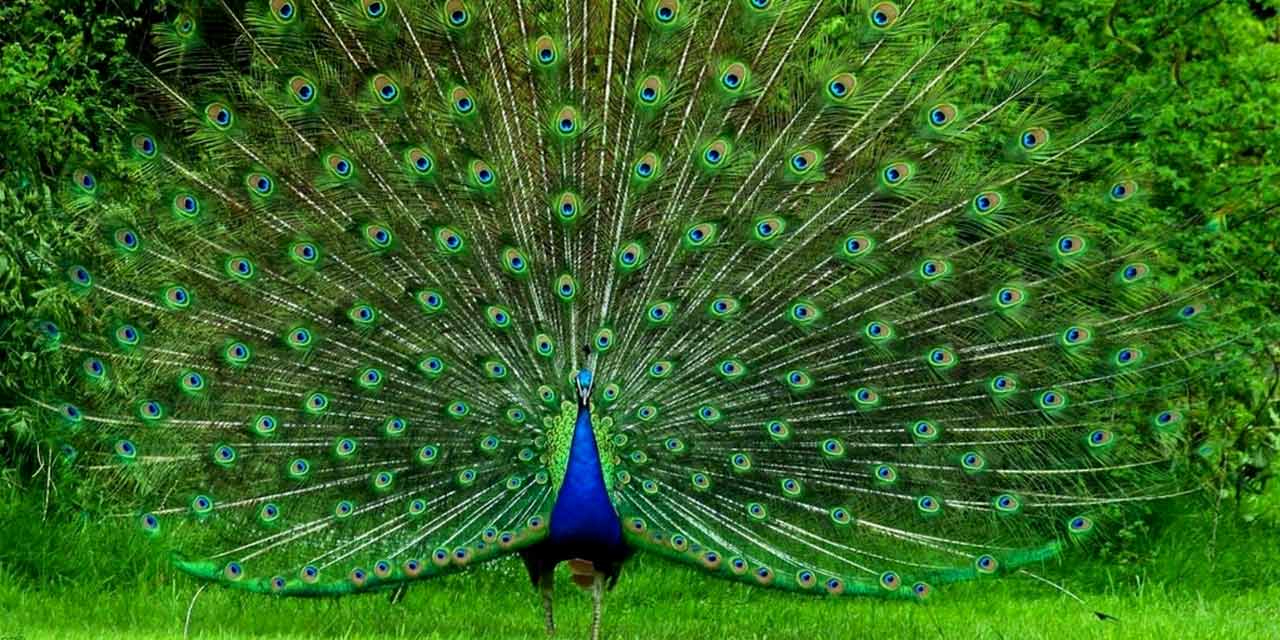 Alipore Zoological Gardens Kolkata Entry Fee
10 per person for Children upto 5 years of age
30 per person for Visitors above 5 years of age on Saturdays, Sundays & Government holidays
25 per person for Visitors above 5 years of age on other days
5 per person for Aquarium
250 per hour for Video Camera
Alipore Zoological Gardens Kolkata Phone
---
Rating:

| 4/5 stars
Based on total 46 reviews
Alipore Zoological Gardens Kolkata Address: No. 2, Alipore Road, Alipur Zoological Garden, Alipore, Kolkata, West Bengal, 700027, India
Kolkata Tour Packages

Alipore Zoological Gardens Kolkata Timings
Day
Timing
Monday
9:00 am – 4:30 pm (Ticket Counter timings)
9:00 am – 5:00 pm (Garden timings)
10:30 am – 5:00 pm (Aquarium timings)
Tuesday
9:00 am – 4:30 pm (Ticket Counter timings)
9:00 am – 5:00 pm (Garden timings)
10:30 am – 5:00 pm (Aquarium timings)
Wedesday
9:00 am – 4:30 pm (Ticket Counter timings)
9:00 am – 5:00 pm (Garden timings)
10:30 am – 5:00 pm (Aquarium timings)
Thursday
Closed / Holiday
Friday
9:00 am – 4:30 pm (Ticket Counter timings)
9:00 am – 5:00 pm (Garden timings)
10:30 am – 5:00 pm (Aquarium timings)
Saturday
9:00 am – 4:30 pm (Ticket Counter timings)
9:00 am – 5:00 pm (Garden timings)
10:30 am – 5:00 pm (Aquarium timings)
Sunday
9:00 am – 4:30 pm (Ticket Counter timings)
9:00 am – 5:00 pm (Garden timings)
10:30 am – 5:00 pm (Aquarium timings)
Links:
Website
|
Map
---
The Alipore Zoological Gardens in Kolkata is popularly known as Alipore Zoo or Calcutta Zoo. It is India's oldest formally stated zoo and is the busiest tourist attractions in Kolkata, West Bengal. Spread across an area of 46.5 acres, the zoological garden was established and opened for visitors in 1876.
Alipore zoo is most famous for having been a home to several indigenous species of mammals, reptiles and birds, spanning over the past 140 years. The most famous of them is now expired Aldabra giant Tortoise "Adwaita", who lived for 250 years before dying in the year 2006.
The place becomes the most crowded during the winter months which are the peak tourist season in West Bengal and footfall includes visitors from all over the country. The presence of several migratory birds also attracts visitors and bird lovers alike.
Glass walled enclosures for tigers, first of its kind in India, as well as aviaries were added to the premises of the zoo during the recent renovation which enhanced the number of tourists flocking to the zoo.
History of Alipore Zoo Kolkata
What started off as a private menagerie by the then Governor General of India, Richard Wellesley at his summer home in Barrackpore in Kolkata around 1800, went on to become what is called today as the Alipore Zoological Gardens. The menagerie was established as a part of the Indian Natural History Project.
The first attempt to establish a zoological garden in Calcutta by Dr. John McCleland, the then curator of Bengal Asiatic Society Museum in 1842 failed to attract any attention. Around 20 years later in 1867, Dr. Joseph Bart Fayer, the then President of Asiatic Society of Bengal attempted to put forth the idea of setting up a zoological park.
This time, the plan attracted a huge positive attention from the public but was scrapped due to non-availability of a suitable land. In 1873, the then Postmaster to the Government of India, Carl Louis Schwendier designed a plan of potential zoological garden and submitted only to have been put on hold until a suitable site was finalized.
After three failed attempts to set up a zoological garden, the Government of India, in 1875, finally allotted the land on each side of Alipore Road, leading from Zerrut Bridge to Belvedere. The approval came from the Lt. Governor General of Bengal on 24th September, 1875.
Mr. Carl Louis Schwendler donated his original collection of specimen for the zoo and by December 1875, there was a good amount of donation received from a number of donors. The contributions came in from both British and Indian nobility and the list included the likes of Maharaja of Mysore Krishna Raja Wadiyar IV and Raja Suryakanta Acharya of Mymensingh, who donated parts of, or all of their private menageries.
The first managing committee which also included Schwendler and the famous botanist George King was set up on 9th December 1875 and the first committee meeting was held on 10th December 1875. After settling on the admission fee rates and other formalities, the Alipore Zoological Garden was opened for the public on 1st May 1876.
The mention of Alipore Zoological Garden remains incomplete without the mention of Rai Bahadur Ram Brahma Sanyal, the first Superintendent of the garden, who dedicatedly worked towards the improvement and maintenance of animals in the zoo. His contribution towards the captive breeding carried out at the zoo became a strong success story in an era when these initiatives were rarely heard of.
Sanyal took great care of the nutrition and medical care of the animals, and also maintained records about his observations. His records were dedicated towards housing, feeding, reproductive behaviour and treatment of captive wild animals. He published a book on "A Handbook of the Management of Wild Animals in Captivity in Lower Bengal" in the year 1892. The book was the first of its kind at the time of its release.
Image Gallery of Alipore Zoological Gardens Kolkata
Wildlife at Alipore Zoo Kolkata
The Alipore Zoo houses a plethora of exotic mammals, birds and reptiles.
Alipore Zoo Mammals
There are around 1266 animals that belong to 108 species with a mix of carnivorous, herbivorous as well as primates. The mix of carnivorous mammals include the famous Royal Bengal Tiger, lions, leopards, a jaguar, jungle cat, fishing cat, sloth-bear, Himalayan black bear, etc.
The herbivorous animals here are brow- antlered deer or Eld's deer (an indigenous and endangered species especially found in Manipur's Keibul Lamjao National Park), swamp deer, black buck, white fallow deer, barking deer, spotted deer, hog deer, sambar deer, zebra, Nilgai, Indian elephant, Indian one-horned rhinoceros, and hippopotamus.
The primates include exotics like chimpanzees, olive baboon, hamadryas baboon, and common marmoset. Whereas, the indigenous primates include bonnet monkey, rhesus monkey, Assamese monkey and common languor.
Alipore Zoo Birds
The zoo gardens are home to several exotic pheasants that include Chinese Silver Pheasant, Golden Pheasant, Lady Amherst's Pheasant, Reeves's Pheasant, Green Pheasant and Nepal Kalij Pheasant. Apart from these, the zoo also maintains a large population of Bhutan Grey Peacock Pheasant.
The collection of cockatoos includes Bare-Eyed Cockatoo, Citron Crested Cockatoo, Sulphur Crested Cockatoo, Moluccan Cockatoo and Goffin's Cockatoo and macaws like red and Blue Macaw & Blue and Yellow Macaw.
Quite a few endangered species are also bred in the Alipore Zoo like Spoonbill. Sarus Crane and storks like painted stork, adjutant stork, white stork and black necked stork are also found here.
Alipore Zoo Reptiles
Reptiles of the Alipore Zoo have their home in a special corner called 'The Reptile House' specifically designed and customized according to each inhabitant. The enclosures for the snakes are modelled such that they appear to be more realistic and naturalistic.
Few species of snakes that one may find here are Indian Python, Indian Cobra, Common Krait, Banded Krait, Rat Snake, Checkered Keelback Water Snake and Common Wolf Snake. The muggers or marsh crocodiles are exhibited in a naturalistic enclosure having water body and basking area while gharials are exhibited adjacent to the enclosure of the pool of the mugger.
Other Attractions at Alipore Zoo Kolkata
The major attraction points at Alipore Zoo are 'The Reptile House', 'Primate House', 'Elephant House', and 'Panther House'. The Panther House opens into an open-air enclosure for lions and tigers. There is a separate children's zoo and an aquarium that's named Alipore Zoo Aquarium. Additionally, there are centrally located water bodies inside the zoo premises that attract migratory birds.
Alipore Zoo Timings
Zoo Timings: 9:00 AM to 5:00 PM
Aquarium Timings: 10:30 AM to 5:00 PM
Ticket Counter Timings: 9:00 AM to 4:30 PM
Note:
The zoo remains closed on Thursdays
If it's a public holiday on a Thursday, the zoo remains open on that particular Thursday and remains closed on the next day.
The zoo remains open on all seven days between the 15th December and 31st January
Alipore Zoo Ticket Price
For children above 5 years of age and adults:
Monday to Friday (except Thursdays) – INR 25
Saturdays, Sundays and Government Holidays – INR 30
For children below 5 years of age: INR 10
Aquarium Charges: INR 5
Camera Charges: No Charges
Video shoots: INR 250 per hour
Best Time to visit Alipore Zoo Kolkata
One can visit the Alipore Zoo all year around. However; the most favoured time to visit the zoological gardens is during the winter months between December to February due to pleasantness of the weather.
How to Reach Alipore Zoo Kolkata
The Alipore Zoo is located on the Alipore Road that leads to Belvedre from Zerrut Bridge.
Nearest Metro Station: Netaji Bhavan
By Bus: Nearest Bus Station is Ekbalpur
The zoo is located at a short distance from both the metro station and Ekbalpur bus station. One may hire a taxi to reach the zoo which is at a distance of around 2km from respective places. Alternatively, one can book a cab from top car rental companies in Kolkata and explore all the famous sightseeing places of Kolkata in a hassle free manner.
---
For a relaxed holiday experience, Kolkata Tourism, a division of Holidays DNA offers Kolkata Tour packages at pocket friendly prices. You can choose the package depending on your budget and the number of days you wish to explore the various attractions of Kolkata. Please fill the Contact Us form and we will get back to you.
Location Map for Alipore Zoological Gardens Kolkata