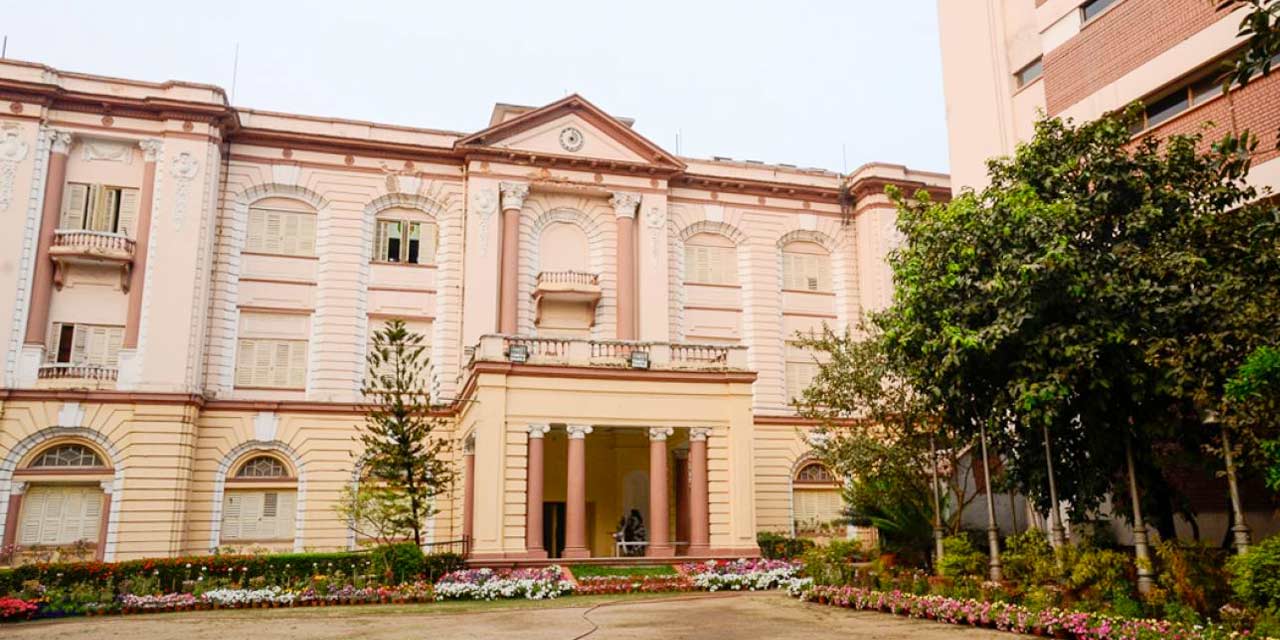 Birla Industrial and Technological Museum Kolkata Parking Fee
40 for 4 wheelers
20 for 2 wheelers
0 no parking fee for School Bus
Birla Industrial and Technological Museum Kolkata Phone
---
Rating:

| 4/5 stars
Based on total 51 reviews
Birla Industrial and Technological Museum Kolkata Address: 19A, Gurusaday Dutta Rd, Beck Bagan, Ballygunge, Kolkata, West Bengal, 700019, India
Kolkata Tour Packages

Birla Industrial and Technological Museum Kolkata Timings
| Day | Timing |
| --- | --- |
| Monday | 9:30 am – 6:00 pm |
| Tuesday | 9:30 am – 6:00 pm |
| Wedesday | 9:30 am – 6:00 pm |
| Thursday | 9:30 am – 6:00 pm |
| Friday | 9:30 am – 6:00 pm |
| Saturday | 10:30 am – 8:00 pm |
| Sunday | 10:30 am – 8:00 pm |
Note: Birla Industrial and Technological Museum Kolkata remains closed during Holi, Diwali, Doljatra and Kalipuja
Links:
Website
|
Map
Birla Industrial and Technological Museum Kolkata Tickets Price
| Sl.No. | Ticket Type | General Visitor | 25 or more in a group | Organized School Group | Govt./Municipal School |
| --- | --- | --- | --- | --- | --- |
| 1 | Entry Ticket | 50 | 40 | 20 | 10 |
| 2 | 3D Show | 30 | 25 | 20 | 15 |
| 3 | Taramandal | 10 | 10 | 10 | 10 |
| 4 | Science Show | 10 | 10 | 10 | 5 |
| 5 | Coal Mine | 15 | 10 | 5 | 5 |
Birla Industrial and Technological Museum Kolkata Package Rates
| Sl.No. | Package Type | Museum Entry | 3D Show | One Science Show | Coal Mine | You Pay | You Save |
| --- | --- | --- | --- | --- | --- | --- | --- |
| 1 | Individual | 50 | 30 | 10 | 15 | 75 | 30 |
| 2 | 25 or more in a group | 40 | 25 | 10 | 10 | 65 | 20 |
| 3 | School | 20 | 20 | 10 | 5 | 45 | 10 |
| 4 | Govt./ Municipal School | 10 | 15 | 5 | 5 | 30 | 5 |
---
Birla Industrial and Technology Museum (BITM) is one of the major tourist attractions of Kolkata. It is the first scientific and industrial museum of India and that makes it a must visit. The structure built in colonial architectural style exudes magnificence and has stood tall to many eminent visitors including the likes of nationalist leaders like Motilal Nehru and many others.
The building was commissioned by the famous industrialist, G. D. Birla to be transformed into Birla Park after he bought it from the Tagores in 1919. He later went on to donate the building to the Govt. of India for setting up of the museum, a first of its kind in India.
Apart from the gallery visits, the museum also organizes numerous educational activities which include science fairs, science camps, science seminars, engineering fairs, science dramas, science film festivals, annual science quiz contests and observance of important days related to science.
BITM is also very well known for being the pioneer of Mobile Science Exhibition, the first science exhibition on wheels. It is a must visit place for all students and science enthusiasts alike. The museum has an average footfall of over 8 Lakh visitors per year.
The liquid nitrogen show is the most famous show along with a visit to the underground mock- up of a coal mine.
History of Birla Industrial and Technological Museum Kolkata
Located on current 19A Gurusaday Road, what was earlier known as 18 Ballygunge Store Road before 1919, the history of Birla Industrial and Technological Museum dates back to the times (19th century) when the original building was owned by the Tagores and Meera Devi. As per historical data, the house was purchased by the Tagores from Mirza Abdul Karim in 1898.
Meera Devi was the fourth child of Rabindranath Tagore and had spent major part of her childhood in this house. When occupied by the Tagores, most visitors included eminent artists from all around the world along with quite a few nationalist leaders of Bengal. Few names include Japanese artists Yokoyama, Tikan, Hishida and Katusta.
Chittaranjan Das, Surendranath Banerjee, Anandamohan Sen and Aurobindo Ghosh are few people involved in the Indian independence movement and frequent visitors of the house when it served residence to the Tagores. The estate was bought by G. D. Birla from Surendranath Tagore in 1919.
G. D. Birla wanted to convert the area around the property into Birla Park. The reconstruction work and transformation of Tagore house to Birla Park was carried out by architects N. Guin and Co. who were hired by Mr. Birla himself.
After tearing down the old structure, the architects re-built the present building structure in colonial style by mixing various elements from European styles of architecture. The building that stands today has witnessed many distinguished names of history from Indian independence movement.
Its visitors included the likes of Mahatma Gandhi, Pandit Madan Mohan Malviya, Motilal Nehru and Lala Lajpat Rai. Out of all, most importantly, Chiang Kai-Shek met Mahatma Gandhi at Birla Park.
After India gained independence, the then Chief Minister of West Bengal and renowned Physician, Dr. Bidhan Chandra Roy conceived the idea of setting up a science museum after being impressed by the Deutsches Museum in Munich. He received patronage from the then Prime Minister of India, Pt. Jawahar Lal Nehru and industrialist G. D. Birla himself.
Mr. Birla donated his sprawling bungalow, the Birla Park and additional one-acre land that adjoined the property to the Govt. of India in 1956. The administrative control of the place was then taken over by the Council of Scientific & Industrial Research (CSIR) to set up the museum.
It took 3 full years for the museum to be completed, headed by a committee that included some of the most renowned scientists, educationists and industrialists of the country. The museum was inaugurated by the then union minister for scientific research and cultural affairs, Professor Humayun Kabir and opened for public on 2nd May 1959.
The opening of the Birla Industrial and Technological Museum and its popularity led to the setting up of further scientific museums across the country. This was taken up under the administration of the National Council of Science Museums (NCSM).
Image Gallery of Birla Industrial and Technological Museum Kolkata
Galleries of Birla Industrial and Technological Museum Kolkata
There are, in all, 13 galleries in BITM housing exhibits from various verticals of science as well as industrial technology. Below is the list of major galleries at BITM.
1. Fascinating Physics Gallery
With 28 interactive exhibits on mechanics, gravitation, light and electromagnetic waves, the physics gallery takes visitors into the world of subatomic particles and spaces like black holes. Physics being the subject of systematic observation, experimentation and mathematical logic, the physics gallery is hence named fascinating physics gallery.
In addition to the interactive exhibits, there are additional 38 exhibits based on visuals, working models, multimedia, video animations, quiz and other presentation techniques making one's experience worthwhile.
2. Transport Gallery
Opened to the general public in 2008, the 500 square metre transport gallery houses various exhibits along with models that display the evolution of transport from ancient wheel to supersonic jet engines of modern times. They represent the modes of transport in Air, on Water and Surface transport systems.
The most famous of the exhibits are the 1926 Rolls Royce and the Fiat Tipo that belonged to renowned scientist, Jagdish Chandra Bose.
3. Motive Power Gallery
With its collection of 81 different exhibits, the Motive Power Gallery depicts how power generation has helped human civilization evolve through ages. With more advanced technology in this sector, it has become easier for human beings to generate energy from wind, water and nuclear powers as compared to the age-old conventional methods.
The gallery also exhibits the history of engines used in power generation and evolution of engines with time and advanced technology.
4. Mathematics Gallery
In an attempt to make mathematical concepts simpler, easier to understand and interesting, the Mathematics Gallery of BITM was opened in 2010. Spread across an area of 300 square metre, the exhibits are mostly interactive and portrayed graphically just so students are encouraged to pursue pure sciences for higher education.
There are 54 exhibits in all. The gallery also has illustrations about history of numbers, number theory, positional number systems, basic idea of calculus, various mathematical functions, etc.
The gallery is more of a mathematical laboratory that has illustrations of fundamental mathematical concepts thereby helping students appreciate the subject more and enhance their ability to solve problems with much ease.
5. Life Sciences Gallery
The Life Sciences Gallery at the museum is all about science of life through exhibits, in both living and non- living forms. The exhibits explain the evolution of human existence and diversity of life forms in water, air and on land.
6. Electricity Gallery
The electricity gallery is relatively new, being opened only on 2nd May 2015, on the 56th Anniversary of BITM. The gallery was inaugurated by Shri Manish Gupta, the Hon'ble Minister for Power and Non-Conventional Energy Sources, Govt. of West Bengal.
The attractions of the gallery include exhibits from the curriculum of students between 9th and 12th grade. These include, Curie Point, Spinning Egg, Grand Shuttle, AC and DC Current, Storage Cells and Batteries, Clean Energy Sources, Transmission Loss and transformers, Electrical Circuits and Safety, LCR Circuit, Saving Energy, Spark wheel, Van De Graff generator, Jumping Disc, Electromagnetic Induction etc.
7. Children's Gallery
The Children's Gallery was inaugurated on 14th November, 2012 on the occasion of Children's Day. The inauguration was done by Dr. Shashi Panja, the then member of the Legislative Assembly of West Bengal. The highly colourful multiple sections of the gallery are spread across an area of 4000 square feet. These include Kid Zone, Learning Zone, Fun Zone, Mirror Zone, Play Zone, Assembly Zone and Ride Zone.
8. Coal Mine
The Coal Mine Gallery is an underground mock-up of a Coal mine. The entire gallery covers every single detail about a coal mine and a miner's life inside a mine. This gallery is the only one of its kind in India wherein the visitors can experience what it is like to be inside a coal mine.
The mechanisms inside the mines are also well defined and easy to understand.
9. World In Darkness
This beautiful exhibition gallery is specifically designed for visually impaired visitors. The floor area of the gallery is around 265 square metre with a total of 19 exhibits depicting the outside world for them.
Other galleries include the Biotechnology gallery, Metals gallery, Popular Science gallery, Television gallery.
Timings of Birla Industrial and Technological Museum Kolkata
Birla Industrial and Technological Museum is open from 9:30 am to 6:00 pm during weekdays and from 10:30 am to 8:00 pm on weekends. The museum remains closed on Holi, Diwali, Doljatra and Kalipuja.
How to Reach Birla Industrial and Technological Museum Kolkata
Due to its central location in the Ballygunge area, the museum is accessible from all parts of the city by both private and public transport.
Nearest Metro Station: Rabindra Sadan Metro Station. From here, board any state bus going towards BBD Bagh or mini buses that are going towards Howrah and Rath Tala.
Nearest Train Station: Sealdah and Howrah railway stations are nearest railway stations. One may either reach the museum by bus or hire a prepaid taxi or cabs (ola, Uber, etc.). One can also opt for a cab from top car rental companies in Kolkata for their Kolkata tour.
From Esplanade: The museum can be reached by bus from Esplanade. Bus routes 218 and 205A are the best options.
---
To help you plan your Kolkata tour in the best possible manner, we at Kolkata Tourism, a division of Holidays DNA have designed Kolkata Tour packages that are easy on your pocket. Please fill the Contact Us form and we will get back to you at the earliest.
Location Map for Birla Industrial and Technological Museum Kolkata