Located on the banks of River Hoogly, the city of Kolkata acts as the major connecting point for north eastern part of India to the rest of the country and the world. The present capital city of West Bengal, Kolkata was also capital of India during British regime (1733 to 1911). To explore this "city of joy" at comfort, check our Kolkata City Tour Packages.
The city of Kolkata, with majestic buildings, lush green gardens and art galleries, cultural colourfulness, religious fervour and literary glimmer, impresses each and every one. Irrespective of the purpose of your visit or your interest and idea of holidaying, Kolkata will entice you with its unique charm.
The best way to explore this city is to begin by visiting the most popular sightseeing places. Although listing the popular places to see in Kolkata, prioritizing which one to visit, finding out the timings, route maps and most importantly a suitable mode of transportation is often stressful, you need not worry now. We at Kolkata Tourism, a division of Holidays DNA have made it extremely easy for all the travellers.
We, along with the leading tour organisers in Kolkata, have made an extensive list of Kolkata city tour packages. Through these packages you can not only visit all the popular tourist attractions in Kolkata but at a pace of your choice and utter comfort of an air conditioned vehicle. A private taxi from these top car rental companies in Kolkata, takes our customers for sightseeing in a haggle-free way.
Top Sightseeing Places to Visit with Kolkata City Tour Packages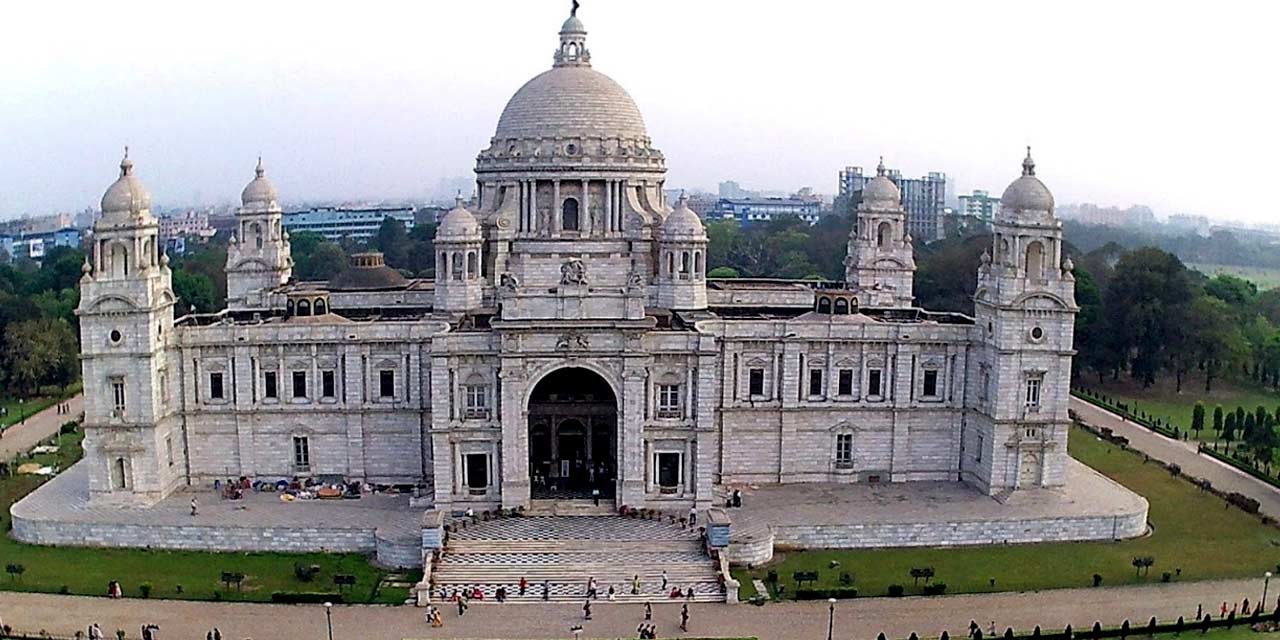 One of the most prominent buildings in Kolkata, Victoria Memorial was constructed in the fond memory of Queen Victoria and was opened for public in the year of 1921. An art museum, this building presents a rich collection varying from documents to paintings to artefacts.
With an impressive architecture, which was designed by the then famous architect William Emerson, Victoria Memorial stands at a height of 184 feet above sea level and spread over a massive area of 64 acres.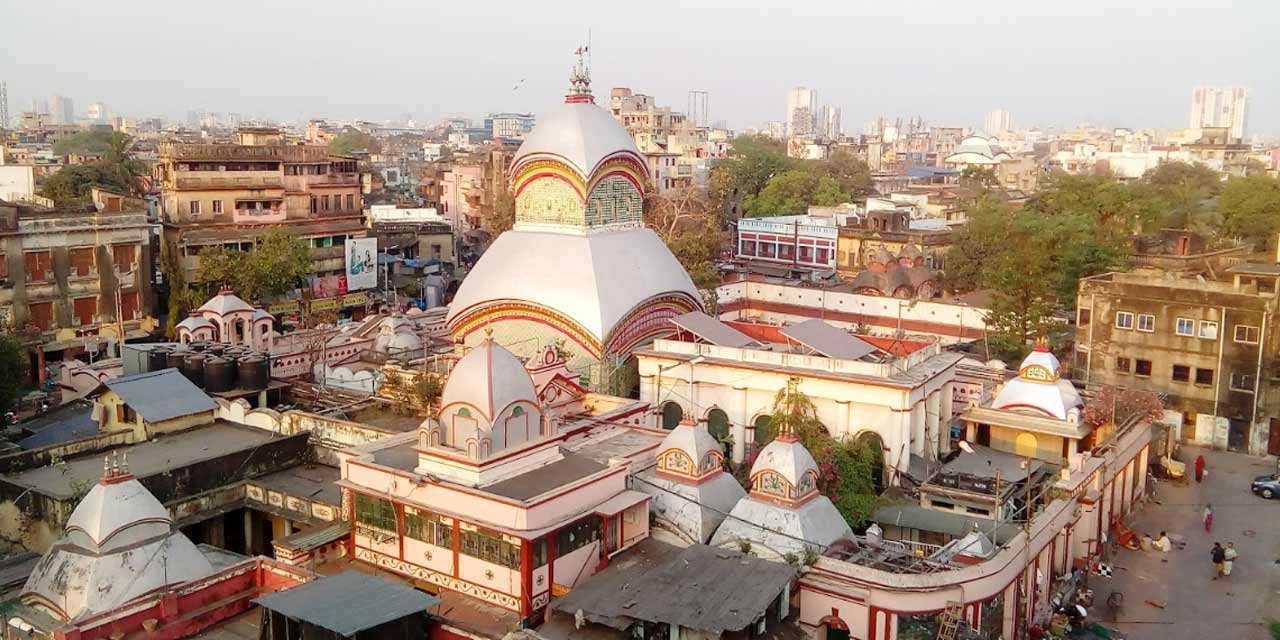 A prominent religious site, Kalighat Temple is recognized as one of the 51 Shakti Peethas of the country. It is also one of the most preferred place with Kolkata city tour. Dedicated to Goddess Kali, this temple is built on Kalighat, lying on the old course of River Hooghly.
As per the religious beliefs, it is the place where toes from the right foot of Goddess Kali fell. This happened, when Lord Shiva did a dance of destruction- Tandava with Goddess body in his hands after her immolation at the holy pyre of yagna by King Daksha.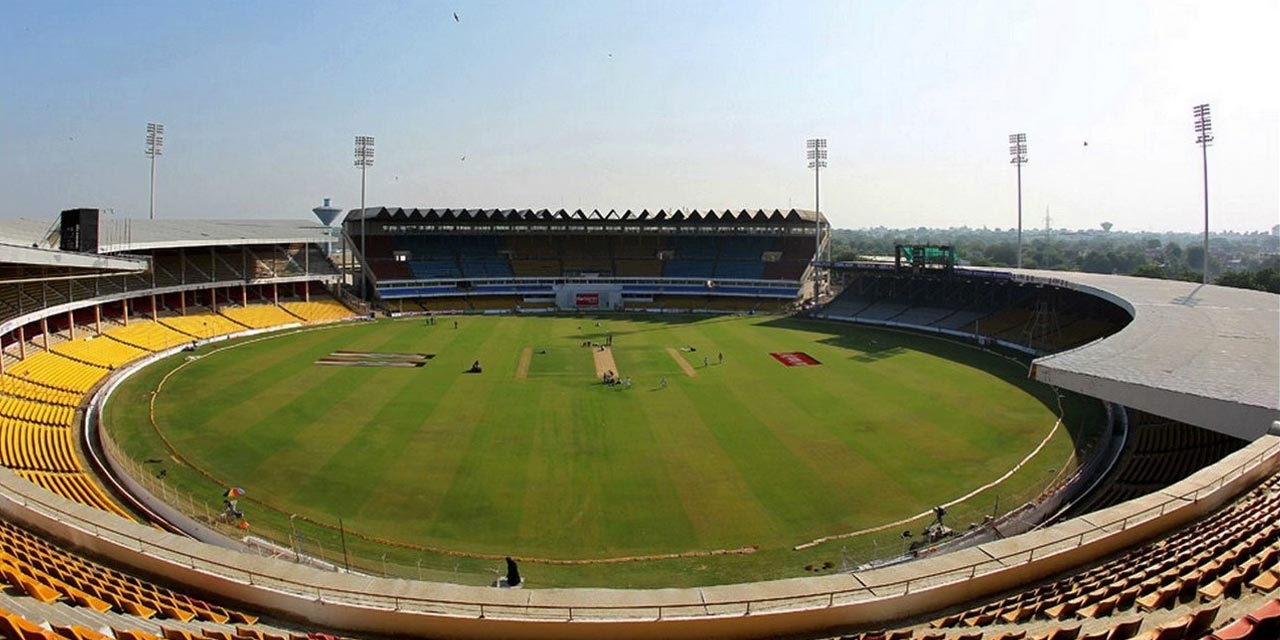 Nothing less than a holy site for cricket lovers, Eden Garden is said to be the oldest cricket ground in India. This cricket stadium has witnessed many historical moments of Cricket. Established in 1864, this stadium hosted its first test match in 1934 and first ODI in 1987.
Often said to be the Cricket's answer to the colosseum, this stadium has hosted many prominent international competitions too such as World Cup, Asia Cup, World Twenty20 and many more.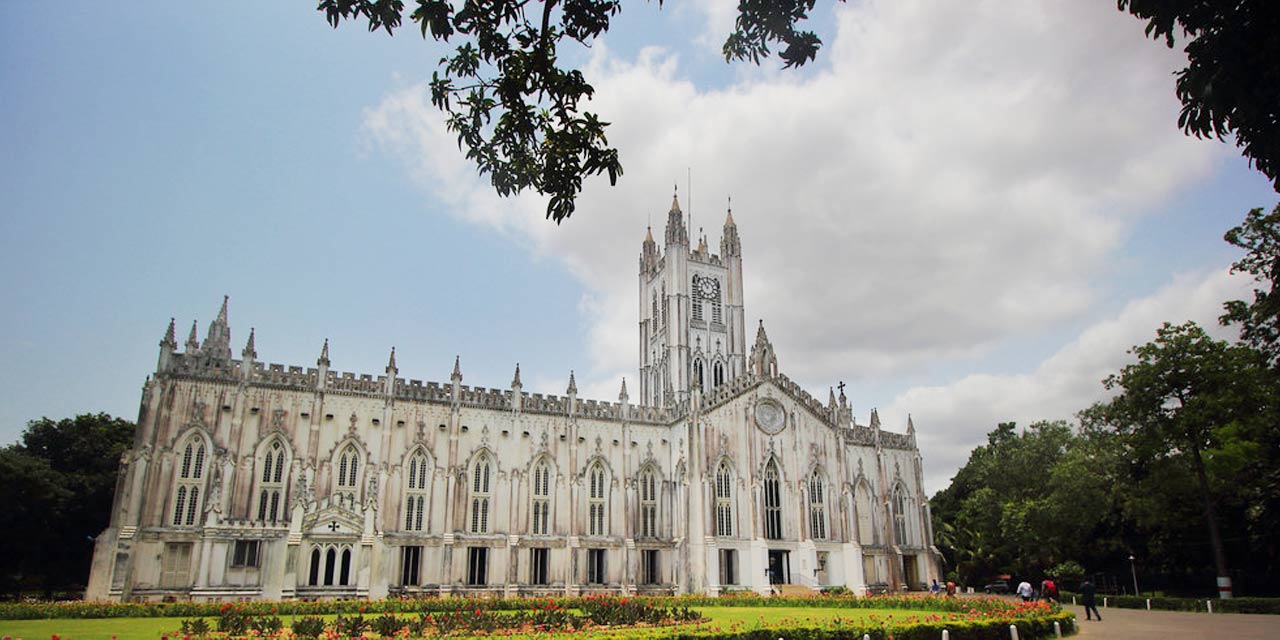 Another historical building that one must visit in Kolkata is the St. Paul's Cathedral. A significant religious site, its foundation was laid out in 1839. Displaying an Indo-Gothic style of architecture, this cathedral was designed by Major William Nairn Forbes.
Although owing to natural disasters, it was destroyed and rebuilt again. Its present majestic structure seems to resemble the Bell Harry Tower of Canterbury Cathedral.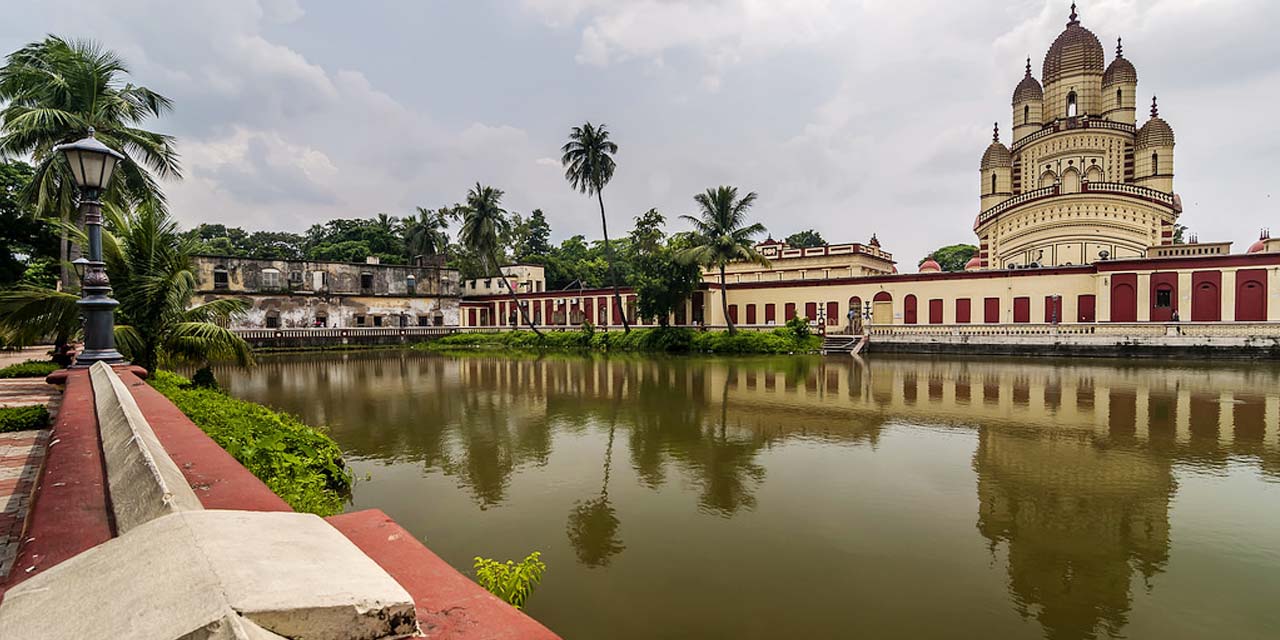 Another prominent religious site in Kolkata is the Dakshineswar Kali Temple which is dedicated to the Goddess Bhavatarini. Spread over an area of 25 acres, this temple was constructed in 1847 by the Queen of Janbazar, Rasmani. Standing majestically on the banks of River Hooghly, it also presents a beautiful sight for visitors to cherish and also most popular tourism place with our Kolkata city tour.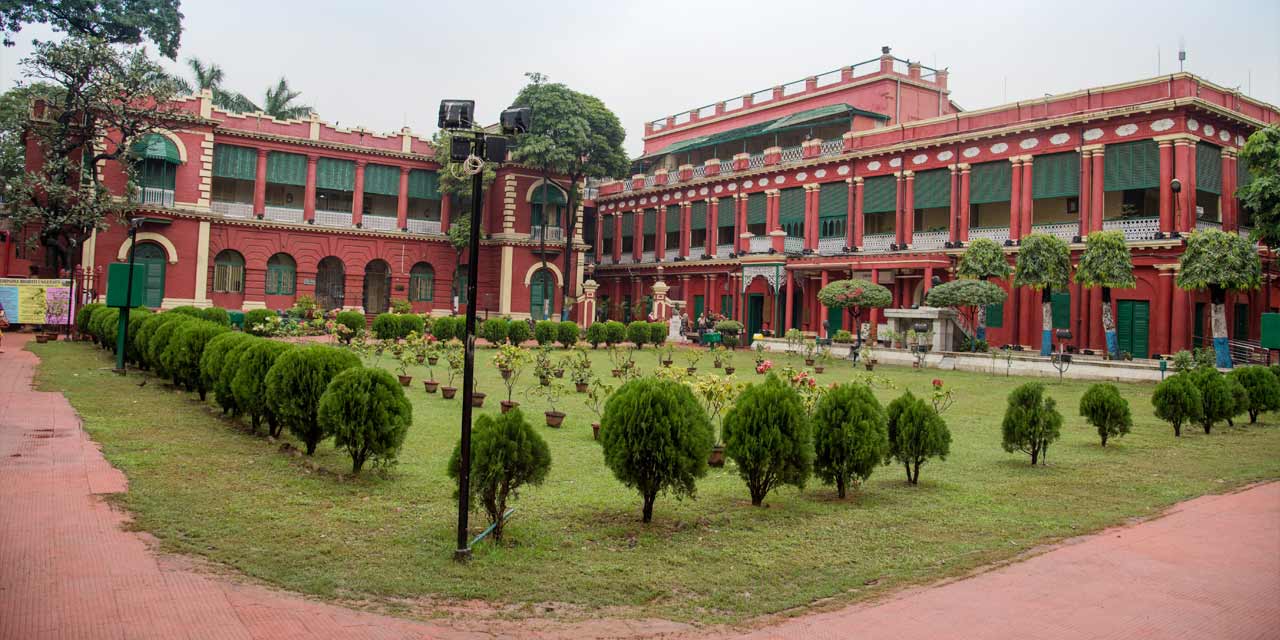 It is the house where Rabindranath Tagore, the writer of India's national anthem, first non-European nobel laureate, had spent his childhood and took his last breath. This house is now converted as Tagore museum and lies within the premises of Rabindra Bharati University.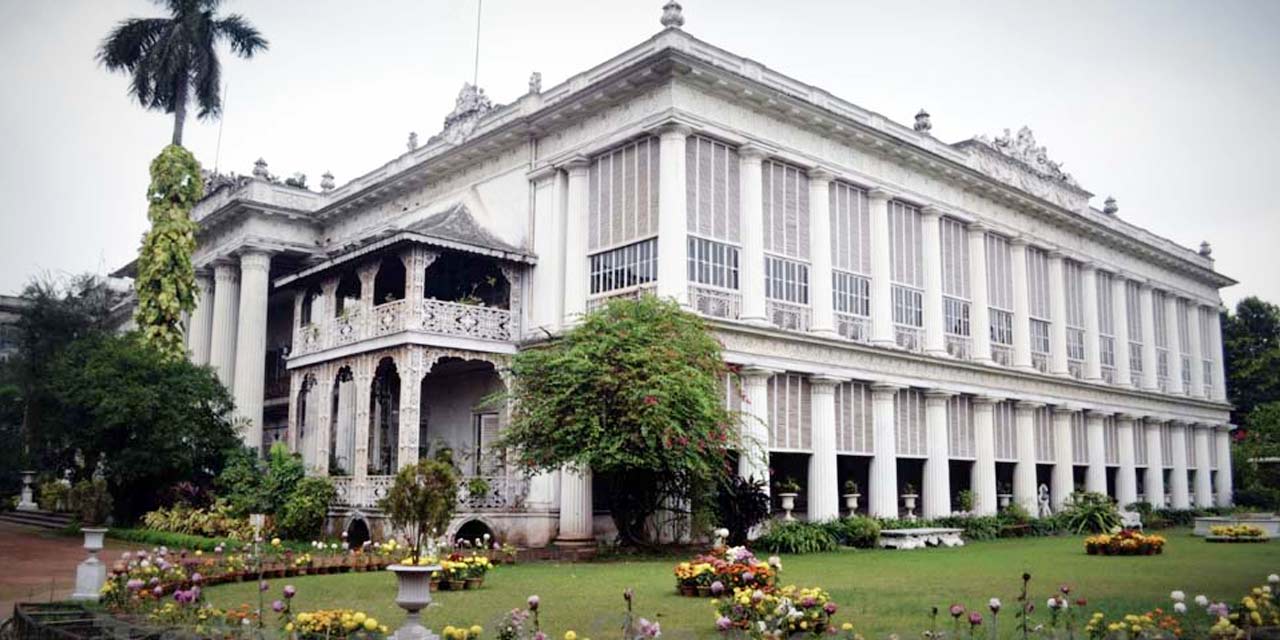 One of the most attractive buildings in Kolkata, Marble palace is a place that very visitor must try to visit. Although a private property, visitors are allowed to the designated areas of the palace with a 24 hours prior permission from West Bengal Tourism Information Bureau. Constructed in 1835, this palace was built for Raja Rajendra Mullick. It also houses a mini zoo.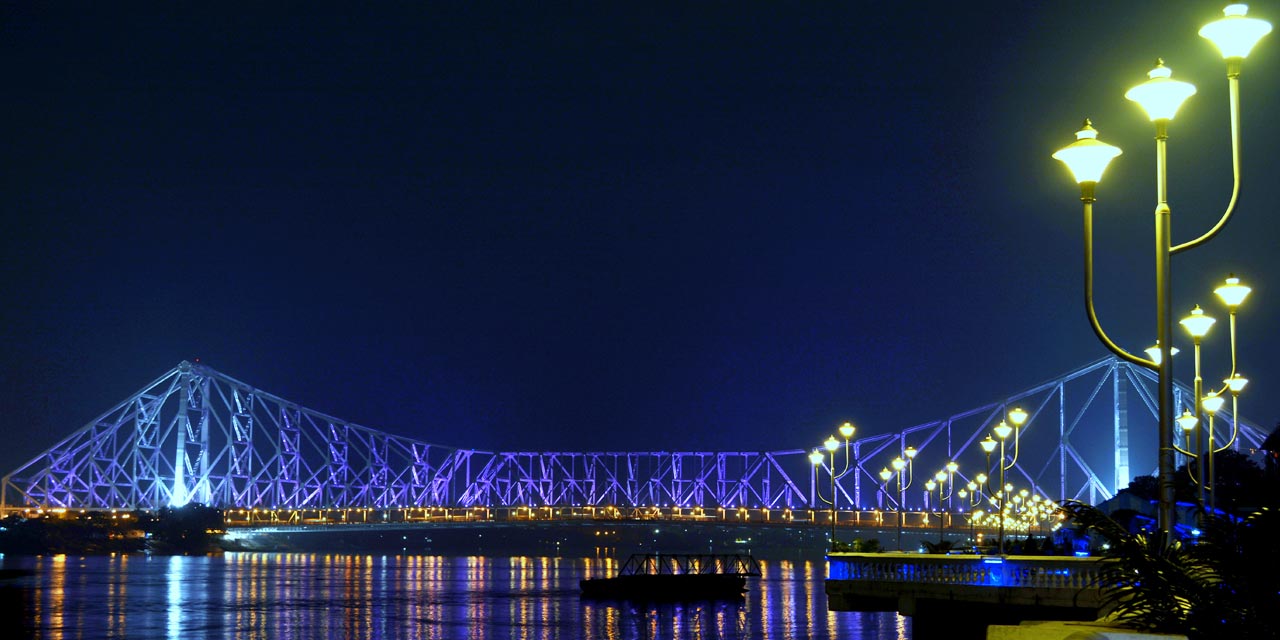 A landmark for Kolkata, Howrah Bridge is an essential part of most of the Kolkata CIty tour packages. Also known as the Rabindra Setu, this bridge stands majestically over the River Hooghly. It is the highlight of our Kolkata city tour by private cab.
Connecting Kolkata and Howrah, this bridge was built in the year of 1824. An engineering masterpiece, this bridge was built without using any kinds of nuts and bolts and on top of 270 feet high pillars.
---
Adding to these are the list of other sightseeing places that are also sure to make your trip more enjoyable. Some of these are Birla Mandir, Kolkata Race Course, Fort William, Indian Museum, National Library, Writer's Building, Mother's House, Eco Tourism Park, MP Birla Planetarium and Acharya Jagadish Chandra Bose Botanical Garden.
Apart from exploring the above sightseeing places, you can also plan a visit to places such as Shaheed Minar, South Park Street Cemetery, Raj Bhawan, Town Hall, Nicco Amusement Park, Rabindra Sadan, Rabindra Sarobar, Alipore Zoological Gardens, Aquatica Water Park, Tipu Sultan Mosque, Science City, Belur Math, James Prince, Park Street, Nakhoda Mosque, etc.
Even the areas surrounding the city are equally astonishing. If time permits, you can hire a cab from these car rental companies in Kolkata and visit Shantiniketan, Sundarbans National Park, beaches of Mandarmani and Digha as well as terracotta temples in Bishnupur.
However, if you are planning to stay in Kolkata for longer period or want to not just have a Kolkata city tour package for sightseeing but a package that can take care of everything related to your travel, then you can have a look at the list of other tour packages that we offer.
Our All-Inclusive Kolkata Tour Package cover a wide range of facilities that include accommodation in a hotel/resort (budget hotel, 3 star hotel, 4 star and 4 star hotel), pickup and drop services, complimentary breakfasts, sightseeing, etc.
To know more about these packages you can reach us by filling out the Contact Us Form. Our travel executives will reach with you relevant information.
How to reach Kolkata
Kolkata is connected by all modes of transportations, airways, railways and roadways. For those who are travelling by airways, Kolkata has the Netaji Subhas Chandra Bose International Airport which is connected to all the major cities of the country and various international cities as well.
The main railway station, Kolkata Railway station is connected to rest of the country. There are four other main railway stations that are located nearby. These are Howrah Junction (HWH), Sealdah Junction (SDAH), Santragachi Junction (SRC) and Shalimar Junction (SHM).
The main bus station in the city is the Esplanade Terminus which receives buses from all the major cities nearby as well as from Dhaka and Bhutan.
For commuting you have rickshaws, metro rail line, trams, city buses as well as ferries. However, the most comfortable means to travel within the city is by hiring a taxi from these leading car rental companies in Kolkata.