Step into the vibrant tapestry of Kolkata, a city that embraces you with open arms and weaves an enchanting story of its own. Kolkata is not just about its iconic landmarks and historical sites; it is a melting pot of culture, art, literature, and a way of life that dances to its own rhythm. If you have more days in hand, you can go through our list of places to visit in Kolkata in 3 days for a relaxed holiday experience.
From an exemplifying past that reflects in its age-old edifices and historical marvels to several pilgrimage sites, lakes, gardens, museums, and the ever-bustling local streets, the city of Kolkata is blessed with almost everything that satiates your emotional as well as the physical state of mind. You can explore all this and a lot more with our Kolkata tour packages.
Don't forget to prepare your taste buds for a culinary adventure. Kolkata is a food lover's paradise where every street corner boasts an array of delectable delights. From the mouthwatering rolls that tantalize your senses to the warm cups of chai that bring solace to your soul, Kolkata's street food scene is a carnival of flavors.
Sink your teeth into the iconic Kathi Rolls, revel in the spicy wonders of Puchkas (pani puri), and surrender to the rich, creamy goodness of rasgullas and sandesh. In Kolkata, every bite tells a story, and every meal is a celebration. Here you can also witness the grandeur of Durga Puja, when the city dresses up in all its glory, adorning itself with magnificent idols, vibrant decorations, and enchanting light displays.
The City of Joy boasts several other things to draw visitors' attention from different corners of the world. For your ease, we have hereby shortlisted the top sightseeing places that you can cover on your 3-day visit to Kolkata. These are as follows:
Kolkata Places to Visit in 3 days
Day 1 Kolkata Places to Visit
Victoria Memorial
Fort William
Howrah Bridge
Day 2 Kolkata Places to Visit
Dakshineswar Kali Temple
Kalighat Temple
Indian Museum
Nicco Amusement Park
Day 3 Kolkata Places to Visit
Eco Tourism Park
Alipore Zoological Gardens
Rabindra Sarovar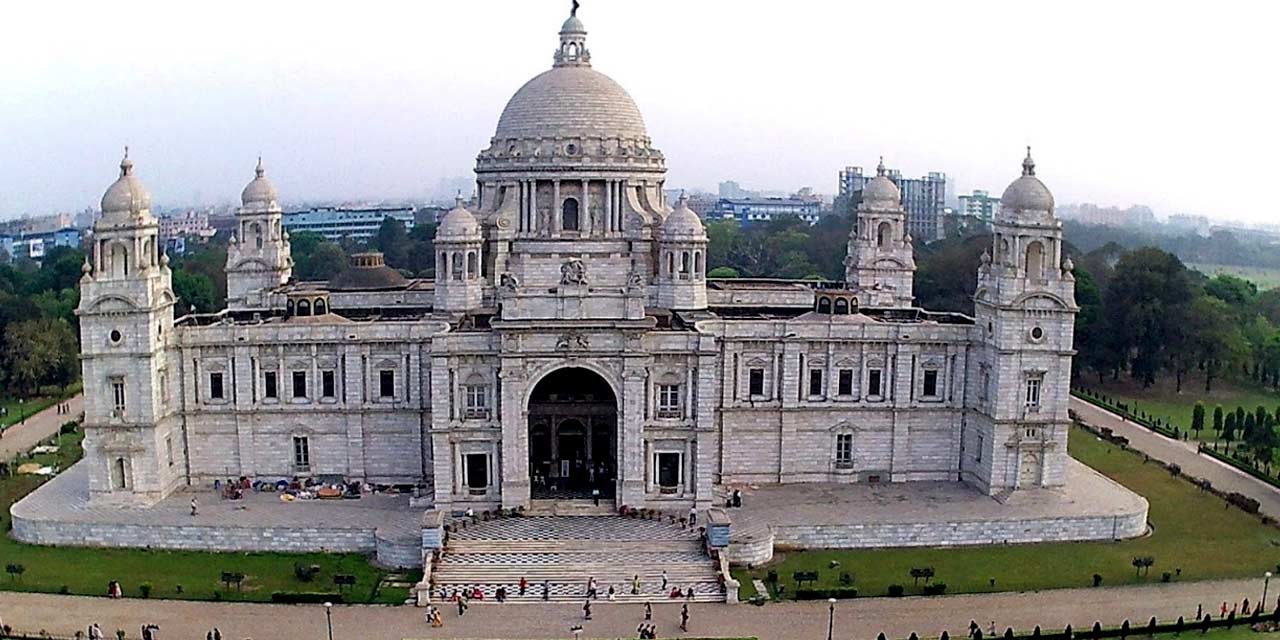 The iconic monument of Kolkata, the Victoria Memorial is a magnificent structure that stands as a symbol of the city's rich history and cultural heritage. It is situated amidst sprawling gardens, adorned with beautiful lawns, fountains, and colorful flower beds.
The central building of the memorial is an impressive white marble structure, featuring a blend of domes, towers, and intricate carvings. The memorial stands tall at the heart of the gardens, creating a striking visual impact.
The interior of the Victoria Memorial houses a museum that showcases a vast collection of artifacts, paintings, sculptures, and historical memorabilia from the British Raj era. The museum provides a fascinating insight into the history, culture, and art of the time. Visitors can explore the galleries that depict the life and reign of Queen Victoria, as well as various aspects of Indian history and heritage.
The memorial also houses a library that contains a vast collection of books, manuscripts, and historical documents. Scholars and researchers can access these resources for academic purposes and delve deeper into the historical narratives of the region.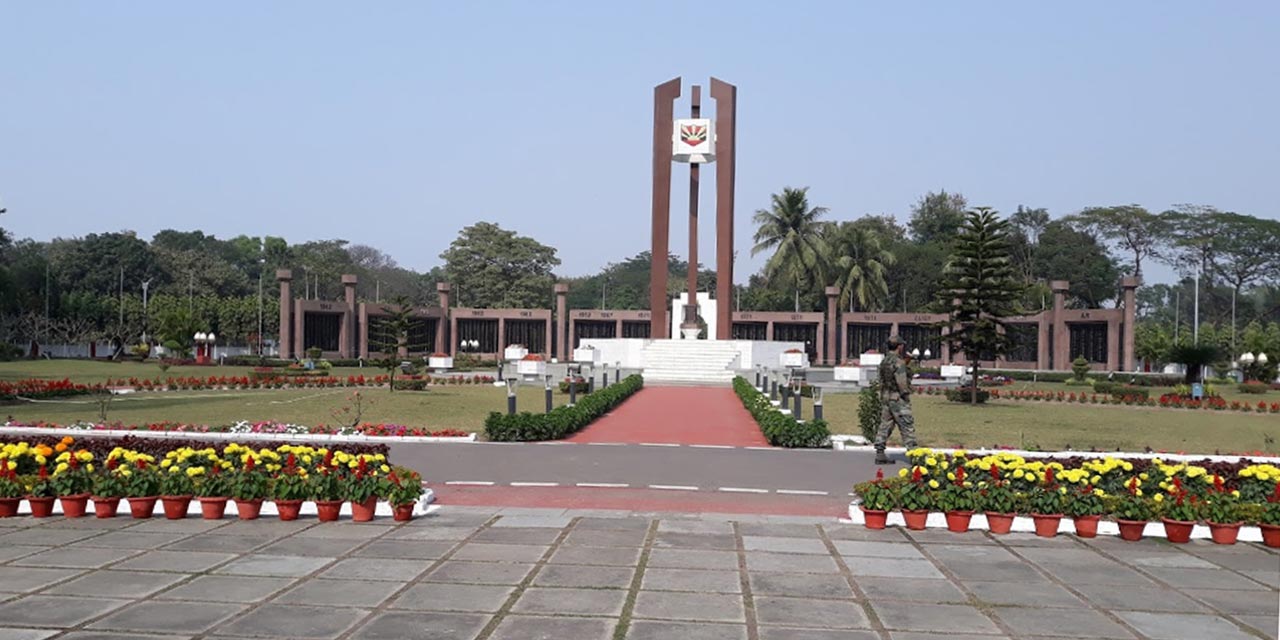 Head to Fort William to step back into the time of the British era. It is a historic fort that is famous for its architectural grandeur and historical legacy which makes it an intriguing site for history enthusiasts from different parts of the world.
The architecture of Fort William reflects the military engineering styles prevalent during the time. Its area is vast, encompassing approximately 70 acres of land. Within its walls, the fort contained barracks, residential quarters for officers, a hospital, warehouses, and other essential facilities to sustain the British military presence.
The center of the fort was occupied by a large parade ground, known as the 'Maidan,' which served as a venue for military drills and recreational activities.
Today, Fort William continues to function as an operational military base for the Indian Army. The fort remains closed to the general public, and access is restricted. However, the iconic structure can be admired from the outside, and the vast expanse of the Maidan surrounding the fort serves as a popular recreational area for the citizens of Kolkata.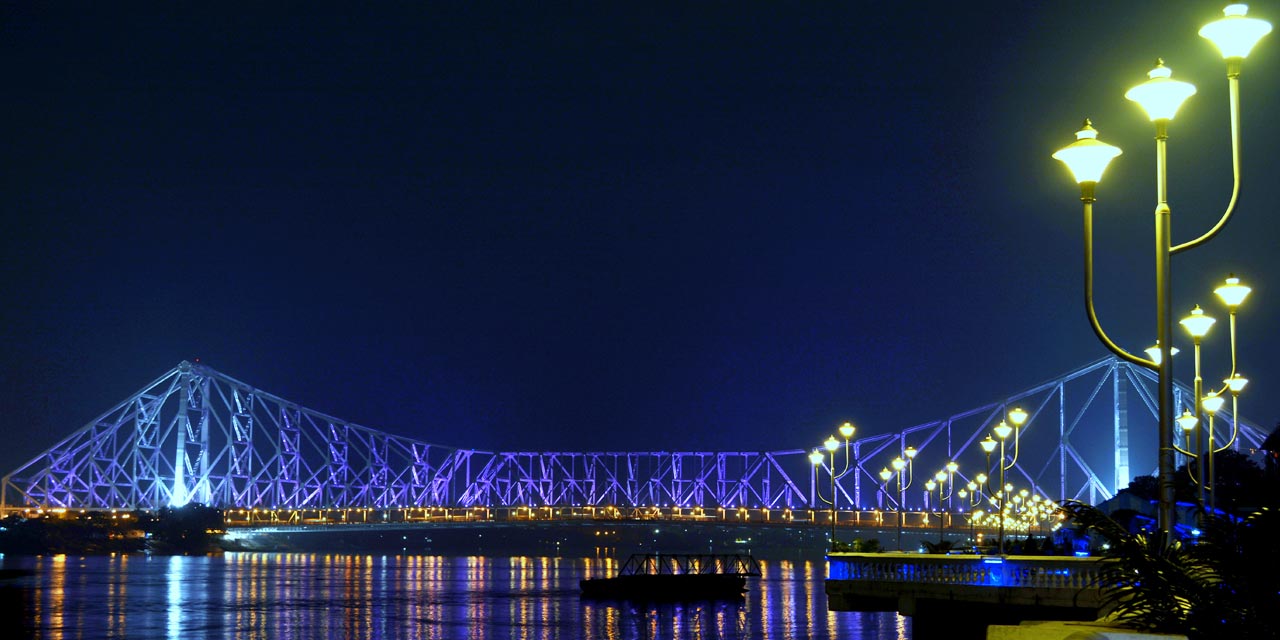 Your Kolkata tour will remain incomplete if you forget to include the Howrah Bridge in your itinerary list. Also referred to as Rabindra Setu, the Howrah Bridge is not merely a physical connection between two banks of the river; it is a symbolic thread that weaves together the past and the present, tradition and modernity.
Step onto the bridge during twilight, and you will witness a breathtaking transformation. As the sun dips below the horizon, the cityscape comes alive, illuminated by the twinkling lights that adorn the bridge. The lights dance upon the river's surface, creating a magical tableau of reflections that mirror the city's effervescent soul.
As you traverse the length of the bridge, casting your gaze upon the enchanting panorama, you cannot help but feel a sense of awe and reverence for the engineering feat that stands before you. It is a monument to human resilience, a reminder of our ability to conquer challenges and forge connections.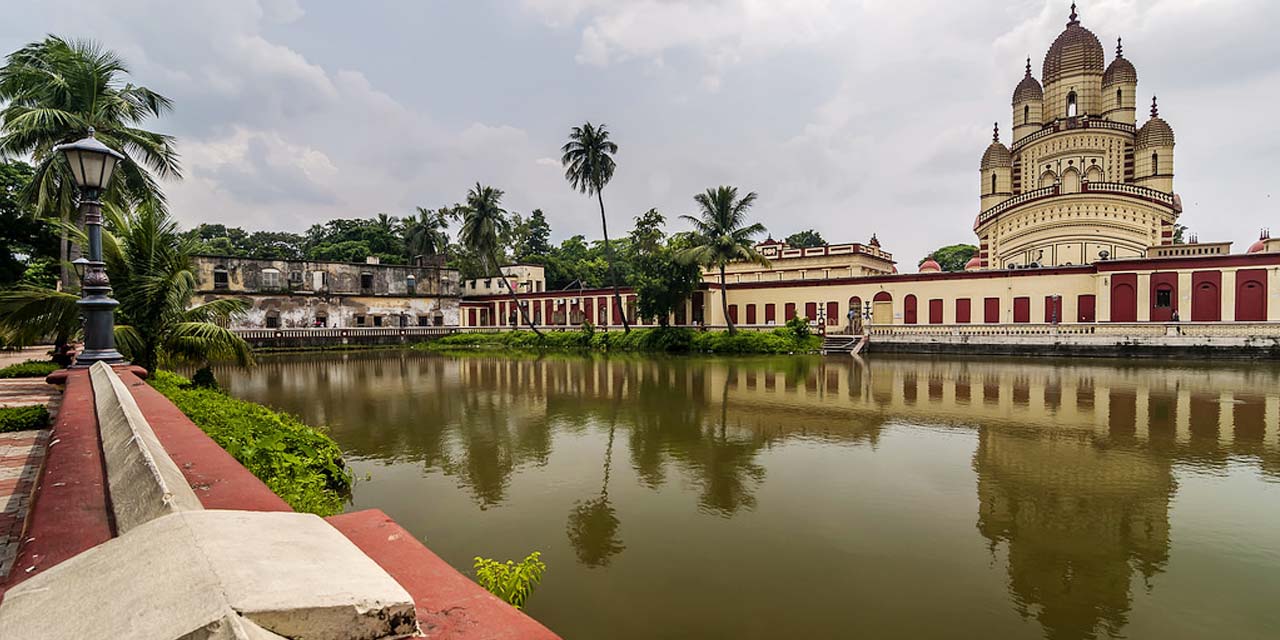 Give a kickstart to your second day in Kolkata with Dakshineswar Kali Temple. Built in 1855 by Rani Rashmoni, a philanthropist and devotee of Kali, the Dakshineswar Kali Temple has a rich historical and religious significance.
Its architecture is in the traditional Bengali style, featuring intricate carvings, terracotta work, and a distinctive nine-spired structure. The main deity, Goddess Kali, is depicted with a fierce expression, standing on the chest of Lord Shiva.
One of the highlights of the Dakshineswar Kali Temple is the Navaratna or nine-spired main temple structure, which is surrounded by several smaller temples dedicated to various gods and goddesses. The temple complex also houses the Radha Krishna Temple, the temples of Rani Rashmoni and Ramakrishna Paramahamsa, and the Panchavati area, where devotees can meditate and seek solace amidst lush greenery.
The serene ambiance of the temple, coupled with its beautiful location by the riverside, provides a tranquil retreat from the bustling city life of Kolkata. The temple complex also offers a panoramic view of the Hooghly River and the iconic Howrah Bridge, adding to its charm and allure.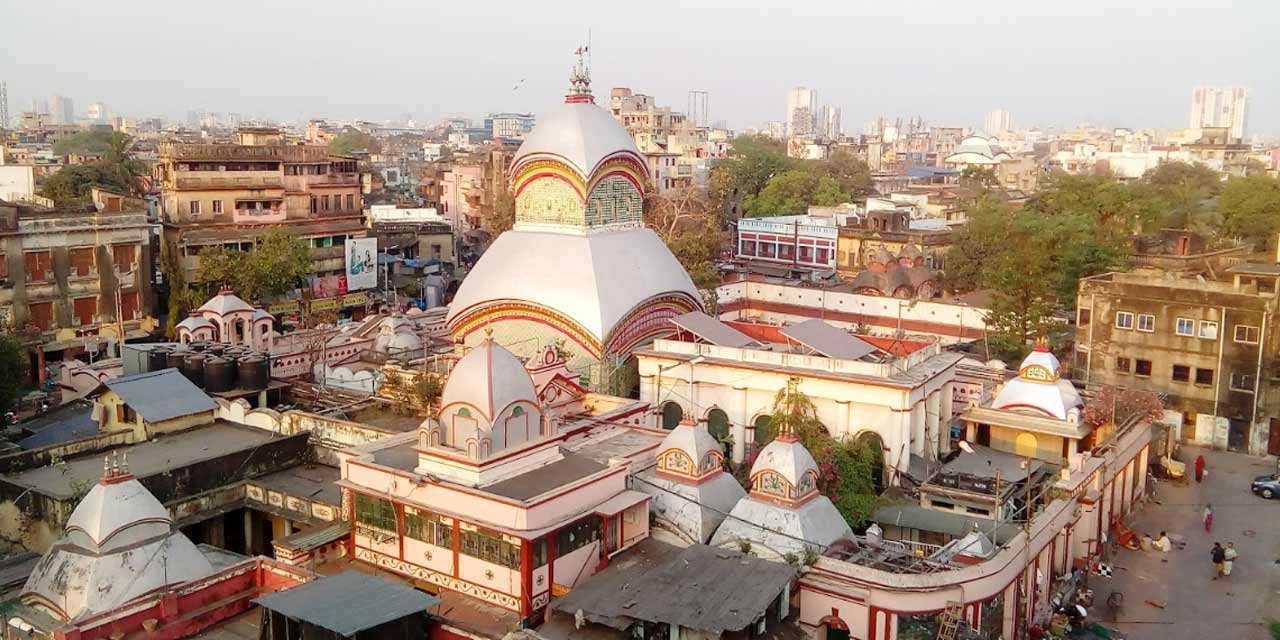 Another place that deserves your attention on your Kolkata tour is the Kalighat Temple. Situated on the banks of the Hooghly River, the Kalighat Temple is dedicated to Goddess Kali, a powerful deity in Hindu mythology, and is considered one of the 51 Shakti Peethas (sacred abodes of Goddess Shakti) in the country.
Devotees flock to the Kalighat Temple throughout the year, especially during significant festivals such as Navaratri and Kali Puja. The temple complex is often bustling with activity, as people from all walks of life come to seek the blessings of the goddess. The air is filled with the scent of incense, and the sounds of devotional songs and chants echo through the halls.
Adjacent to the main temple, there is a sacred bathing ghat known as Atighat. Pilgrims often take a dip in the waters of the Adi Ganga before entering the temple premises as it is considered purifying and auspicious.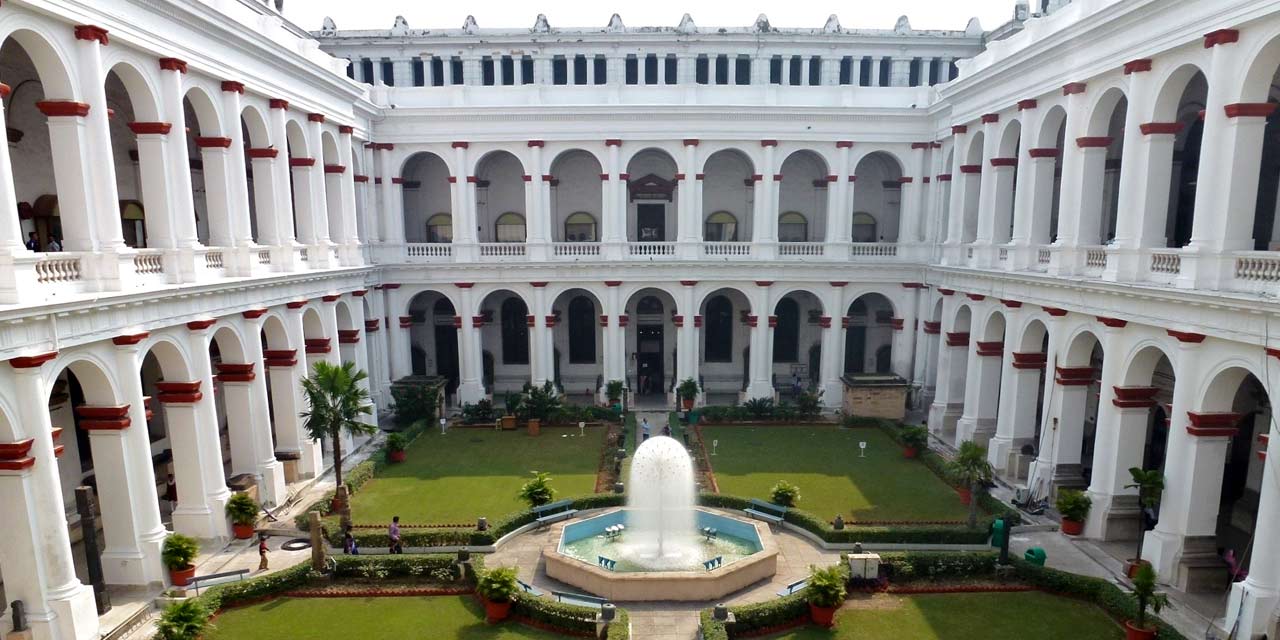 The next tourist attraction to cover on your 3-day visit to Kolkata is the Indian Museum. It is counted among the oldest museums in India that was established to preserve and showcase the diverse art, archaeology, and anthropology of the country.
The museum's vast collection encompasses a wide range of artifacts spanning various periods, from prehistoric times to the contemporary era. It is divided into several galleries and sections, each dedicated to a specific theme or discipline. The exhibits include sculptures, paintings, manuscripts, coins, textiles, fossils, and much more.
The Indian Museum also hosts temporary exhibitions, lectures, seminars, and educational programs, making it a vibrant hub for academic and cultural activities. Its library, with an extensive collection of books, journals, and manuscripts, serves as a valuable resource for researchers and scholars.
Visiting the Indian Museum provides an enriching experience for anyone interested in India's art, archaeology, and anthropology. It is not only a treasure trove of historical artifacts but also a testament to the rich cultural tapestry that defines the country.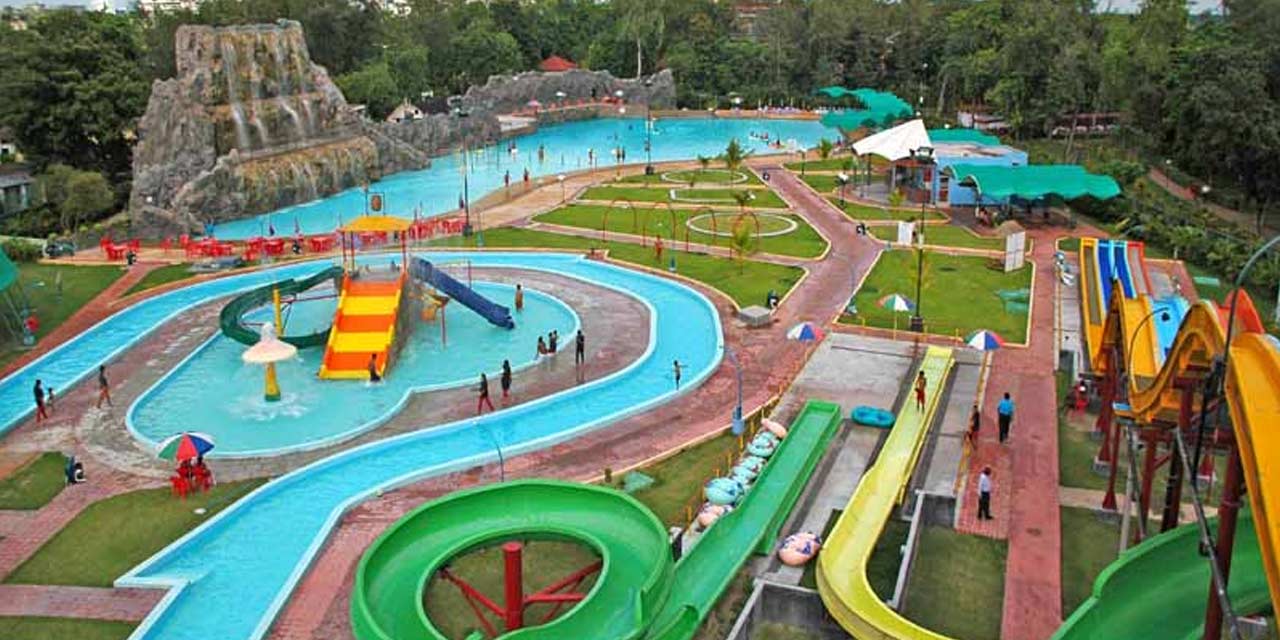 Visit Nicco Amusement Park for an exhilarating and memorable experience. It is a favorite destination for thrill-seekers and families alike. With its exciting rides, thrilling attractions, and lively atmosphere, Nicco Amusement Park promises a fun-filled experience for visitors of all ages.
Spread across a sprawling area, Nicco Amusement Park offers a diverse range of rides that cater to different preferences and adrenaline levels. From exhilarating roller coasters like Cyclone and Flying Saucer to family-friendly attractions like Moonraker, Pirate Ship, and Water Chute, there's something for everyone. The park also features a Ferris wheel, carousel, bumper cars, and a 4D cinema for additional entertainment.
One can also enjoy a splash in the water park to get rid of the city's heat. The water park ensures a memorable aquatic adventure for visitors, especially during the scorching summer months. For your entertainment, several live entertainment shows and performances are organized throughout the day. The park also provides shelter to several food stalls, eateries, and restaurants where visitors can indulge in a variety of delicious snacks, meals, and beverages.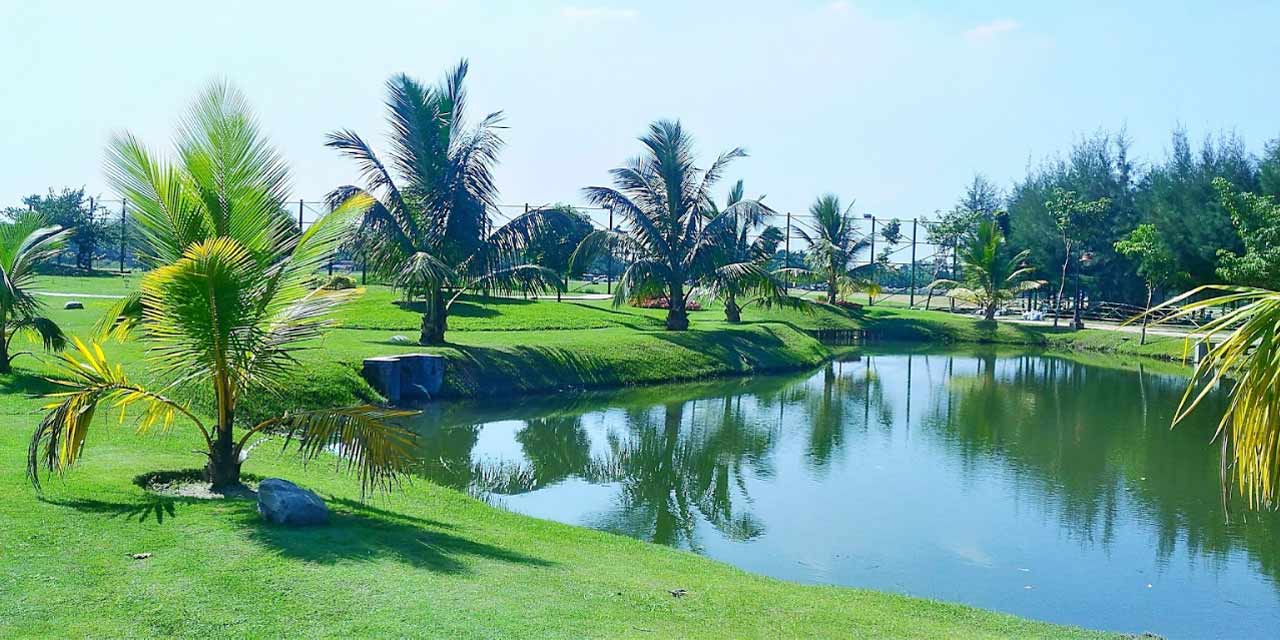 If you're looking for a tranquil escape away from the hustle-bustle of city life, then you should pay heed to the Eco Tourism Park. It is a popular recreational and eco-friendly destination that offers an ultimate blend of natural beauty, ecological features, and entertainment options to keep visitors occupied throughout time.
The Eco Tourism Park is divided into three main zones categorized as Eco Island, Urban Plaza, and Wetland and Grassland. Several themed gardens including the Rose Garden, Butterfly Garden, and Tea Garden among others are also there for you to roam around. These gardens provide a delightful experience for visitors with their vibrant flowers, beautiful butterflies, and serene ambiance.
Furthermore, the park offers various recreational activities, such as cycling tracks, children's play areas, and adventure sports like ziplining and ropeway rides. Additionally, there are eco-friendly cottages and lodges available for visitors who wish to extend their stay on their 3-day visit to Kolkata and experience the park at leisure.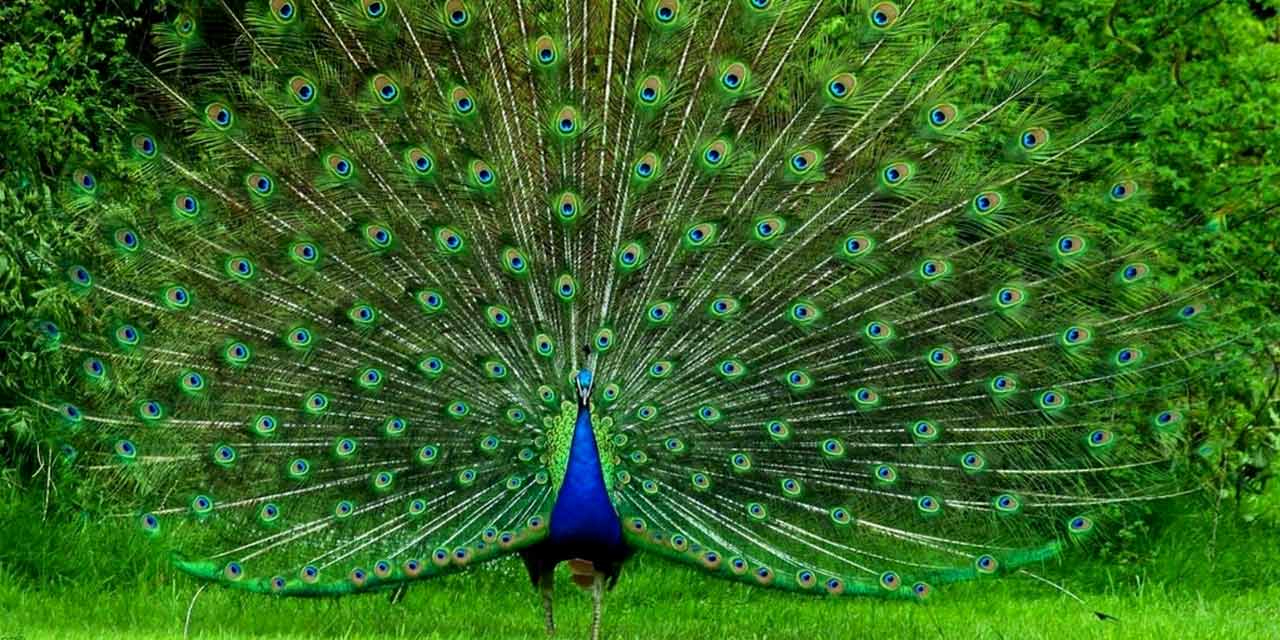 Don't miss the Alipore Zoological Gardens when you're exploring the must-visit sightseeing places in Kolkata in 3 days. Often referred to as the Calcutta Zoo, the Alipore Zoo is the oldest zoological park in the country that provides a home to a diverse range of animal species from India as well as around the world. These include mammals, birds, reptiles, and amphibians.
Visitors can observe and learn about various species, ranging from lions, tigers, elephants, giraffes, and zebras to exotic birds, reptiles like crocodiles and snakes, and many more under one roof. It aims to provide a safe and natural habitat for animals while also educating people about wildlife conservation and environmental awareness.
Apart from animal exhibits, the zoo offers several amenities and facilities for visitors. There are designated pathways and well-maintained gardens throughout the zoo, providing a pleasant environment for walking and exploration. Visitors can also enjoy the zoo's cafeteria, souvenir shops, and picnic areas.
Spend some time amidst lush greenery at Rabindra Sarovar in Kolkata. It is a large artificial lake that boasts a serene environment to provide a relaxing getaway retreat for both locals and tourists alike.
Boating is a must-try activity here. Depending on your mood, you can choose from paddleboats and rowboats to soak in the picturesque beauty of the lake at its best. The lake attracts birdwatchers as well as it serves as a home to various bird species. Birdwatching enthusiasts can spot a variety of resident and migratory birds in and around the lake.
One can also enjoy morning/evening strolls along with admiring the beauty of the landscaped gardens that look no less than a treat to watch. For little ones, there is a dedicated kids' play area where your children can mingle with other toddlers whilst you relax and unwind in the lap of nature.
Shopping
Heaven for shopaholics, Kolkata offers an excellent retail therapy experience to cater to everyone's shopping interests. It is a place where you can browse a wide range of options under one roof and experience the vibrant atmosphere that makes Kolkata's shopping scene truly memorable.
The New Market is the most popular shopping destination that is known for selling clothes, accessories, jewelry, electronics, books, and spices at reasonable prices. For book lovers, College Street serves no less than a paradise.
For those interested in handloom and silk sarees, the Gariahat Market is the right place to be. And for people looking for traditional arts and crafts, the city boasts Dakshinapan Shopping Center. In addition to all this, Kolkata also features a South City Mall that has many national and international brands with a multiplex cinema and various dining options to entertain people throughout the time.
---
Overall, it won't be wrong to say that Kolkata has something for everyone. So, whether you're seeking to explore historical landmarks, indulge in lip-smacking culinary delights, or simply want to soak in the lively atmosphere, the city promises to leave an indelible mark on your heart. Add the above-mentioned places to your itinerary list to make the most of your time in Kolkata. These tourist attractions enable you to create some everlasting memories for your entire life.
Plan your Kolkata tour with Holidays DNA to leverage the benefits of numerous advantages and enhance your overall travel experience. We, at Kolkata Tourism, have in-depth knowledge of the local customs, hidden gems, and cultural nuances of the city. Our team can provide valuable insights, insider tips, and personalized recommendations to ensure you enjoy your time to the fullest in Kolkata.
At Holidays DNA, we can tailor your Kolkata tour based on your preferences, interests, and available time. Our team of experts can help you design a comprehensive itinerary that includes must-visit landmarks, cultural experiences, culinary delights, and off-the-beaten-path discoveries, catering to your specific needs. For your ease, we have also curated a list of top car rental companies in Kolkata. Please fill out the Contact Us form to get in touch with us.