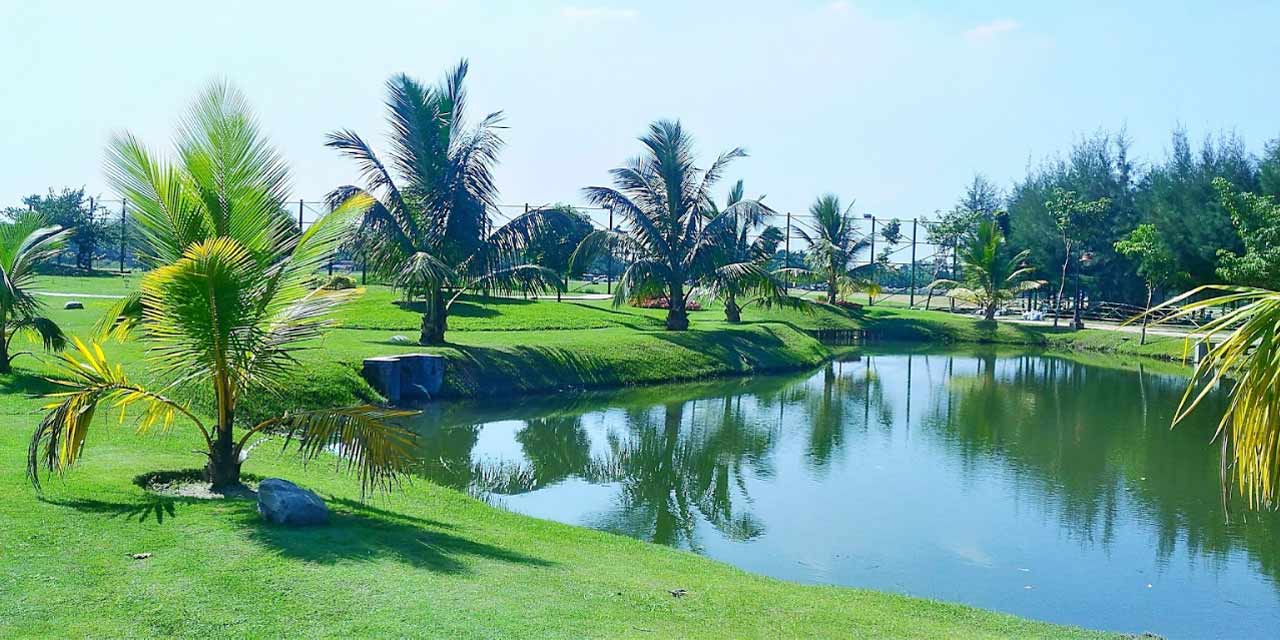 Eco Tourism Park Kolkata Entry Fee
| | | |
| --- | --- | --- |
| Activity | INR | Duration |
| Angling | 1500 | — |
| Archery | 70 | 5 arrows |
| Baby Cycling | 70 | 30 minutes |
| Bird watching | 10 | — |
| Bull riding | 30 | 2 falls |
| Butterfly release | 50 | — |
| Cruise | 150 | 40 minutes |
| Cycling | 150 | 30 minutes |
| Duo cycling | 150 | per couple 20 minutes |
| Ebyke | 150 | 10 minutes |
| Eco Cart | 50 | Counter 1 to Children's Park |
| Floating Pontoon | 100 | One round of lake (about 30 minutes) |
| Gaming Zone | 50 | 30 minutes |
| High Speed Boat | 100 | One round of lake (about 30 minutes) |
| Kayaking | 150 | 30 minutes |
| Land Zorbing | 200 | for distance of 200 metres |
| Laser Bumpi Boat | 200 | 20 minutes |
| Mickey Mouse | 20 | 20 minutes |
| Paddle Boat | 150 | 30 minutes |
| Paint Ball | 50 | 5 balls |
| Remote Car | 50 | 15 minutes |
| Rifle Shooting | 50 | 10 shots |
| Roller Skates | 50 | 30 minutes |
| Family Shikara | 200 | 4 people 30 minutes |
| Trampoline | 20 | 15 minutes |
| Water Cycling | 100 | 20 minutes |
| Water Zorbing | 150 | 30 minutes |
Eco Tourism Park Kolkata Phone
---
Rating:

| 4/5 stars
Based on total 53 reviews
Eco Tourism Park Kolkata Address: Major Arterial Road(South-East), Action Area II, New Town, Deshbandhu Nagar, Kolkata, West Bengal, 700156, India
Kolkata Tour Packages

Eco Tourism Park Kolkata Timings
| Day | Timing |
| --- | --- |
| Monday | Closed / Holiday |
| Tuesday | 2:30 pm – 8:30 pm |
| Wedesday | 2:30 pm – 8:30 pm |
| Thursday | 2:30 pm – 8:30 pm |
| Friday | 2:30 pm – 8:30 pm |
| Saturday | 2:30 pm – 8:30 pm |
| Sunday | 12:00 pm – 8:30 pm |
Links:
Website
|
Map
---
Along with its rich history and heritage, Kolkata is also known for its largest Eco Tourism Park in the country. Situated in the New Town area of Rajarhat, this urban park is spread across an area of around 190 hectares of land. It is surrounded by 42 hectares of water body, thereby forming an island. The park is also called Prakriti Tirtha and is a hit among locals who often hop here to spend weekends.
The park was ideated by the Chief Minister of West Bengal, Ms. Mamata Banerjee and was commissioned to West Bengal Housing Infrastructure Development Corporation (HIDCO). HIDCO became the principal body that overlooked all the work with regards to the infrastructure to execution and implementation of various projects pertaining to the works of the park altogether.
The Eco Tourism Park is divided into three major sections of urban recreational spaces namely- Ecological zone, Theme gardens and Open spaces for recreation. There are numerous activities that are available for the visitors of every age, some of which include zorbing, kayaking, cycling, rowing activities, paddle boating or speed boat rides.
The park officials have chalked out an array of recreational activities that visitors can choose from depending on their requirements or interests.
The park has cottages and conference halls that can be rented for personal or official space. Due to their otherwise hectic schedules, people come to places like Eco Tourism Park as a respite from the usual mundane, which they find rather peaceful and relaxing.
Location of Eco Tourism Park Kolkata
The Eco Tourism Park is located in the Action Area- II of New Town along the Major Arterial Road, which is a part of Biswa Bangla Sarani. The park is situated at an approximate distance of 10km from Netaji Subhash Chandra Bose International Airport and is very well connected with VIP Road and EM Bypass.
Places of Interest in Eco Tourism Park Kolkata
1. Artists Cottage & Adda Zone: Overlooking the flower lake, the Artists Cottage was built keeping in mind the need of a serene corner for people with creative inclinations to sit in peace and create artworks of their choices. The rose garden is towards the back of artists cottage and gives a beautiful blend of an ambience best suited for a dreamy place.
The Adda zone is right opposite to the Artists cottage that overlook the lake and musical fountains. As the name suggests, there are benches lined up here for people to catch up over small talks as well as participate in discussions on various topics.
2. Urban Museum: The Urban Museum of Eco Tourism Park in Kolkata is a place where all Durga Pooja decorative are displayed. The collection includes themed artworks from all Durga Puja pandals thereby encouraging the concept of restoration of art and essence of the festival.
3. Seven Wonders of the World: The Eco Tourism Park has replicas of all Seven Wonders of the World spread across the entire area of the park. These include the Colosseum, The Taj Mahal, The Great Wall of China, Christ the Redeemer, City of Petra, Sphinx and the Pyramids of Egypt.
4. Sabuj Sathi Island: A 7- acre island right in the middle of the huge lake of the Eco Tourism Park in Kolkata is named Sabuj Sathi. The principle attraction on the island is the 2,800 Sq. feet glass house which gives a 360 degree view of Eco Park, with 3 open air viewing galleries. The glass house was built for hosting official, personal and corporate events. The hall has the capacity to accommodate 100 people at one time.
5. Food Court: There are quite a few food stalls placed around the courtyard with pavilions and the food is pretty affordable too.
6. LakeFront Promenade: Lined by coconut trees all around, the lakefront promenade is a paved path used by the daily morning walkers
7. Graffiti Walls: JogenChowdhury and Subhaprasanna, two artists known for their immensely beautiful artworks, designed the wall that runs along the south of the parking lot of the Eco Tourism Park. The artists painted the wall on both sides and made it look all stunning.
8. Biswa Bangla Haat: The Biswa Bangla Haat is more of a supermarket that showcases traditional handicrafts from the cottage industries all over Bengal. The arcade also supplies fresh produce that are locally grown.
9. Children's Park: As the name suggests, the park is designed for children meant for both entertainment and education.
Gardens at Eco Tourism Park Kolkata
1. Butterfly Garden: House to numerous species of butterflies, the butterfly garden at Eco Tourism Park in Kolkata is considered one of the best when it comes to providing an almost natural habitat for the butterflies. There are a number of plants grown in the butterfly garden that help in maintaining a near perfect temperature and environment for the butterflies to survive and flourish inside the dome of the garden.
2. Mask Garden: As the name goes, the mask garden is home to masks from all around the world. Located very near to the northern parking lot, people find this garden quite intriguing and interesting to come across and learn something about the traditions or cultures through the masks that come in all shapes, sizes and colors.
3. Tea Garden: Spread across an area of over one acre of land, the tea garden at Eco Tourism Park in Kolkata was designed by Andrew Yule and Company as a model tea garden. It is said that the designers brought in 40 truck-loads of soil from the Dooars region of the Northern Bengal. The reason behind this was that the soil found in the Dooars was best suited for the plantations to grow and thrive.
4. Formal Garden: Based on the concept of vertical gardening surrounded by a flat landscape, the Formal Garden is designed with a mix of creativity and innovative ideas. The visitors most often can take a lesson or two from here, as to how to design their own home garden. This garden is located between the visitor centre and a children's park.
5. Bamboo Garden: The themed garden of the Bamboo Garden has a vast variety of bamboo plantations of several sizes ranging from short grass to giant bamboo shoots.
6. Fruit Garden: There are a significant number of fruit bearing trees at the Fruit Garden at Eco Tourism Park in Kolkata. The plantations are mostly of the numerous varieties and species of fruits that are found all across Bengal. It is a great place for nature enthusiasts to check out and learn about the various species.
7. Meadow Garden: The Meadow Garden at Eco Tourism Park is a garden with a habitat of wild flowering plants that overlooks the lakefront promenade. It is a great place for a stroll for visitors.
8. Rose Garden, Sculpture Garden and Rabi Aranya: Lined with rose shrubs, fountains and sculptures, the rose and sculpture gardens have a long walkway. The sculpture garden has sculptures belonging to the 19th and 20th century legends.
The Rabi Aranya is dedicated to Nobel Laureate and famous Bengali poet Rabindranath Tagore. The trees featuring in Rabi Aranya are taken from the ones mentioned in Tagore's literary works and is also a representation of Shantiniketan. The garden is well manicured with benches lined up by the lotus pond and pavilions.
Image Gallery of Eco Tourism Park Kolkata
Activities in Eco Tourism Park Kolkata
There are several activities to do here starting from birding to cycling to gaming, zorbing, boating and many others. One can watch and spot birds that inhabit here at Eco Park at a mere ticket price of INR 10 per person. Bird watchers from all across the city hop here in large numbers. There is a time limit for few activities like rowing, cycling, zorbing, kayaking, etc.
There is a 1,600 sq. meter ice skating rink at the Eco Park that can accommodate up-to 45 skaters at one time. The Eco Park authorities also encourage for getting monthly membership passes ranging from INR 1200 to 1700 which includes ice skate gears on rental basis. There are coaches too, for training amateur skaters and beginners.
The below mentioned list comes with the ticket price for each activity inside the Eco Park.
Gaming Zone: INR 50 per person
Bird Watching: INR 10 per person
Baby cycling- INR 70 per person for 30 mins
Solo cycling- INR 150 per person for 30 mins
Duo cycling- INR 150 per pair for 20 mins
Ice Skating On weekdays- INR 170 per person for 30 mins and INR 200 per person for 45 mins slot
Ice Skating On weekends- INR 200 per person for 30 mins and INR 230 per person for 45 mins slot
Toy Train Ride: INR 150 per person for a single round
Boating or Water Rides: There are a mix of boating activities which include kayaking, paddle boating, rowing, speed boating and the ticket cost varies between INR 50- 300 depending on the type of ride one prefers to go for.
E- Byke: INR 150 per person for 10 mins
For Land Zorbing- INR 200 per person covering a distance of 200 metres
For Water Zorbing- INR 150 per person for 30 mins
Archery: INR 70 per person for shooting 5 arrows
Rifle Shooting: INR 50 per person for 10 gun shots
Timings and Entry Fees at Eco Tourism Park Kolkata
Timings March to October:
Tuesdays to Saturdays: 2:30 PM to 8:30 PM
Sundays and Public Holidays: 12:00 PM to 8:30 PM
Timings November to February:
Tuesdays to Saturdays: 12:00 PM to 7:30 PM
Sundays and Public Holidays: 11:00 AM to 7:30 PM
Note: The park remains closed on Mondays
Entry Fee: INR 30 per person for everyone except children below the age of 3
Note: The ticket counter remains open till 7:30 PM
Pro-Tip while visiting Eco Tourism Park Kolkata
Carry umbrella, glares and a hat. Apply sun-screen at regular intervals.
How to Reach Eco Tourism Park Kolkata
By Air: Nearest airport is the Kolkata International airport. One can hire prepaid taxis or cab from top car rental companies in Kolkata to reach the park. City buses also ply from the airport to Eco Tourism Park.
By Train: The nearest railway station is Howrah Junction that connects to all major cities in the country. One may hire prepaid taxis or cab services to reach the Eco Tourism Park. With regards to commuting by suburban local trains, the nearest station is Bidhan Nagar Railway station. One may either hire taxis from here or board a city bus.
By Bus: City buses are available from Ultadanga, Kolkata Airport, Salt Lake, Chingrighata and Baguiati. Also, the CTC bus number C8 directly goes to Eco Tourism park and can be hailed from Tollygunge bus depot. Visitors who are staying around Esplanade can board the buses numbered 46B and 217B from Chinar Park or City Centre 2.
Places to visit near Eco Tourism Park Kolkata
Science City is located nearby and can be clubbed together with Eco Tourism Park.
---
Kolkata Tourism, a division of Holidays DNA offers all-inclusive Kolkata tour packages to ensure a fun filled vacation for its customers and have a relaxed trip while exploring popular places to visit in Kolkata. Reach out to us by filling the Contact Us form to know further.
Location Map for Eco Tourism Park Kolkata