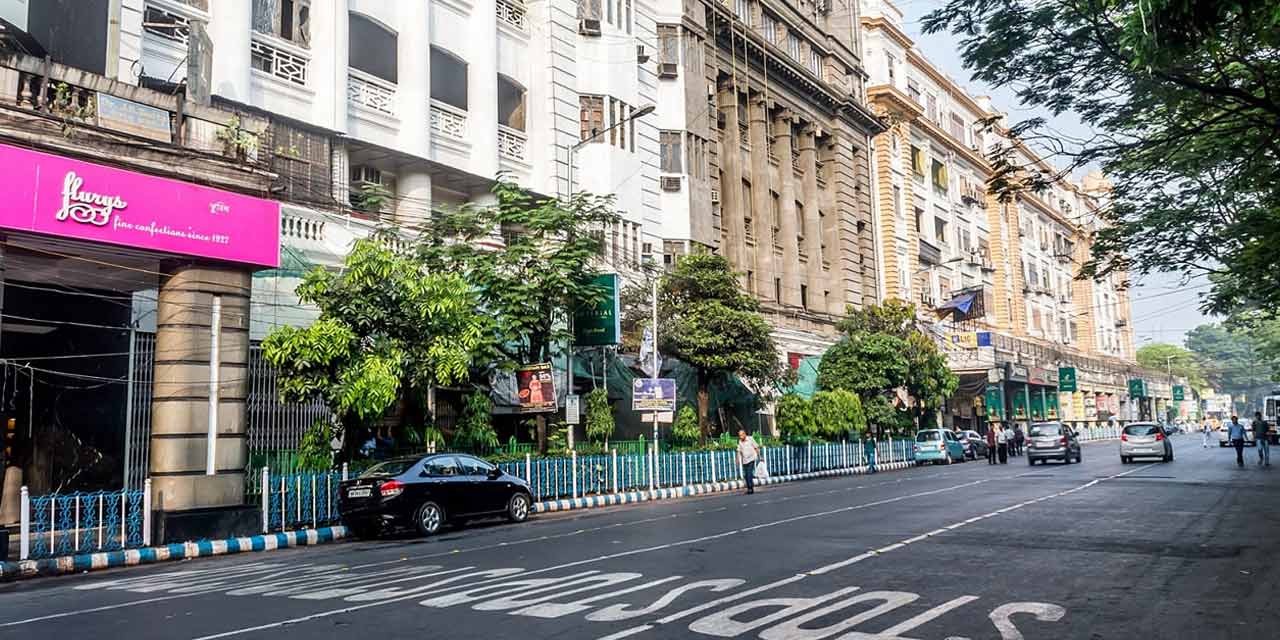 Park Street Kolkata Entry Fee
Park Street Kolkata Phone
---
Rating:

| 4/5 stars
Based on total 53 reviews
Park Street Kolkata Address: Mother Teresa Sarani, Kolkata, West Bengal, 700016, India
---
Park Street is, by all means the heart of 'City of Joy'. From its hosts of restaurants lined on the streets to pulsating nightclubs and pubs. From shopping outlets to colonial buildings to being the most lively of all Kolkata, when it comes to food, this is the place to be. Park Street is also called 'Food Street' because of the numerous options available when someone says, food.
Park Street has a history of being a hub of evening and night recreations since the Raj Era when the prolific night life was prominently concentrated on Park Street. The 1970s and 80s saw much of Kolkata's nightlife happen here as clubs and restaurants started sprouting all over.
The city saw many noted artists and musicians perform at famous night clubs like Trinca's, Peter Cat, Oly Pub, Blue Fox, Mocambo and Moulin Rouge and became the hub for the rich and elites of the city. Thus, getting to be known as 'the street that never sleeps'. The first hotel of The Park Hotel chain opened here at Park Street on 01 November 1967.
Even though there has been an increase in the number of pubs and restaurants in other parts of the city, Park Street still remains the prime commercial and entertainment hub. The street is most beautifully decorated during Diwali, Christmas and New Year's Eve retaining the British era charm and all festivals are celebrated with great zest.
Park Street Location
Officially known as Mother Teresa Sarani, Park Street starts from Chowranghee (Jawahar Lal Nehru Road) and stretches till Park Circus 7 point crossing. In the past, the street was known as The Burial Ground Road and was laid out through what was once a deer park that belonged to Sir Elijah Impey, Chief Justice of the Supreme Court in Calcutta.
Park Street being located at the heart of the city, several roads connect to or intersect or branch out from the Park Street in both north and south directions. The streets that connect are Russell Street, Middleton Row, Camac Street, Wood Street, Loudon Street and Rawdon Street towards the South and Free School Street, Rafi Ahmed Kidwai Road towards the North. The road from Mullick Bazar crossing eventually ends at Park Circus which thereby connects with many important areas like Ballygunge, E M. Bypass, and CIT Road Kolkata.
Landmarks in Park Street
Being one of the oldest streets with a history of being prominent British settlements, Park Street boasts of quite a few notable landmarks and is also dotted with colonial buildings. If you are a photographer, you will love capturing the beauty of the old- world buildings, especially the iconic South Park Street Cemetery.
Below are few prominent landmarks worthy of visiting while strolling in the area.
Asiatic Society
St. Xavier's College, Calcutta
Loreto College, Kolkata
Assembly of God Church school
'Park Plaza' Office
Queen's Mansion
Park Mansions, housing both kolkata Goethe-Institut/Max Mueller Bhavan Kolkata and Alliance Française du Bengale
The Park Hotel
South Park Street Cemetery
Park Street / Food Street Kolkata Image Gallery
Shopping at Park Street
Park Street is an area bustling with shopping outlets, malls, restaurants, pubs, etc. Shopaholics find Park Street their go-to option to shop at one stop since the place is famous for its malls, multi-brand shops, single square mall, Quest mall, Metro Plaza Shopping Mall to name a few, where one can go on a shopping spree.
There are also local gift shops to get souvenirs for friends and family back home. Evenings are the best time to visit Park street to enjoy most of the fun.
Restaurants at Park Street
Park Street is also called 'Food Street' and rightly so. Being one of the most commercially active areas of the city, it is imperative that there be places that cater to the taste buds of visitors. The restaurants here serve the local authentic Bengali cuisine, national as well as international cuisine.
Some restaurants are very famous for their lip-smacking fusion cuisine coming from all over the world. Each restaurant at Park Street is extremely possessive about their food, ambience, as well as décor ranging from classy to glamorous to contemporary to vintage, along with the menu on offer. Each restaurant has still managed to make a mark of its own.
Some of the famous restaurants on Park Street are- Charcoal Grill, Peter Cat, Over The Top, Mocambos Restaurant, Khandani Rajdhani, Tung Fong Restaurant, The Park Hotel, etc.
How to Reach Park Street
Park street is reachable from all areas of the city via buses and taxis. The street is barely 5 kilometres from the city centre of Kolkata. For a relaxed holiday experience, you can book a private cab from top car rental companies in Kolkata.
Places to visit near Park Street
Victoria Memorial, Birla Planetarium, Maidan, St. Paul's Cathedral, South Park Street Cemetery, Fort William, Prinsep Ghat and BBD Bagh are located near Park street
---
Make the most of your trip with the specially designed Kolkata Tour packages offered by Kolkata Tourism, a division of Holidays DNA. You can explore all the famous tourist attractions of Kolkata quite comfortably and have a great time. To know more about the various packages, please fill the Contact Us form.
Location Map for Park Street Kolkata