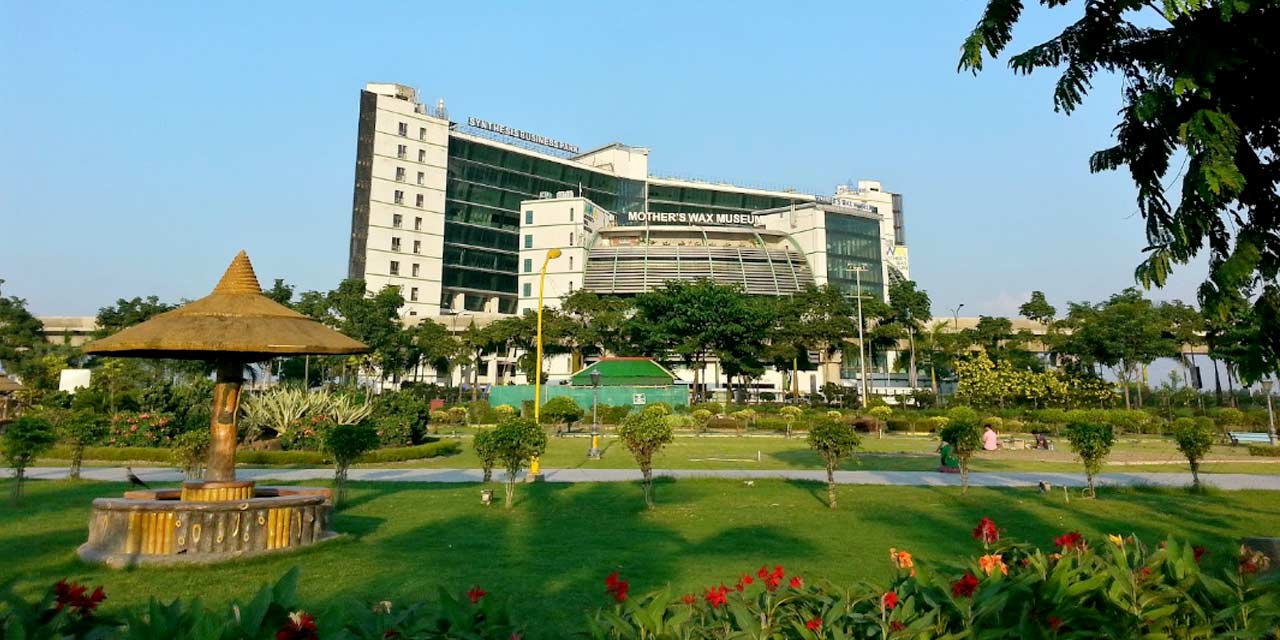 Mother's Wax Museum Kolkata Entry Fee
250 per person (Above 3 years)
No ticket for children below 3 years of age
Mother's Wax Museum Kolkata Phone
---
Rating:

| 4/5 stars
Based on total 53 reviews
Mother's Wax Museum Kolkata Address: No. 69 -1111, HIDCO Tower, CBD-1, New Town, Action Area II, Kolkata, West Bengal, 700156, India
---
Imagine all your favourite celebrities in one room, looking at you and welcoming you with open arms. It sounds simply marvelous, does it not? That is the dream that Mother's Wax Museum in Kolkata fulfills for you. If not all, there are definitely some of the loved ones waiting for you.
Museums, as we know it, are constructed to preserve some of the most iconic people and events of our time. The much-famed Madame Tussauds in London houses international celebrities, made purely out of wax, in their best moments. It is like time froze in those essential moments. Much like that, Mother's Wax Museum in Kolkata maintains around fifty-four wax statues of our favourites.
Location of Mother's Wax Museum Kolkata
Travelling or visiting Mother's Wax Museum could potentially take up a sufficient amount of time of your day. Be well prepared ahead. It is situated in New Town, which is the latest addition to the city of Kolkata.
New Town is often considered to be a planned city and it is growing quite rapidly. Its wide roads, serenity away from the hustle and bustle of the main city and most importantly, negligible traffic makes a drive towards New Town nothing short of a joy ride.
Mother's Wax Museum has now become an important landmark that distinguishes New Town. The West Bengal Housing Infrastructure Development Corporation Limited is an enterprise under the Government of West Bengal. They have recently opened a financial centre at New Town. Its fifth and sixth floors are where Mother's Wax Museum is located. It is situated immediately opposite to the central gate of Eco Park.
Image Gallery of Mother's Wax Museum Kolkata
Attractions at Mother's Wax Museum Kolkata
Inspired by Madame Tussauds in London, Mother's Wax Museum came into existence in November 2014. Ever since, the place is nothing short of a major tourist attraction. The wax statues in the museum have been segregated into departments such as; History & Leaders, Sports, Bollywood, Hollywood and lastly Music. It's Mother's promise to have something special for all her visitors.
1. History & Leaders: Much like museums, Mother's Wax Museum does not fail to provide a tribute to the legends our country has housed, witnessed and remembered by. The stalwarts of our country have been frozen into their life-like selves for you to jump on the wagon to be able to travel back in time. Starting with Mahatma Gandhi, A. P. J Abdul Kalam, B. R Ambedkar, Netaji Subhas Chandra Bose, etc are paid respects to in the museum.
2. Literature and Spirituality: Kolkata as we know has always been a hub of art, literature, and culture. That is the real charm of the city. The city has brought to life some of the geniuses in these fields and Mother Wax Museum makes sure to celebrate them, such as, Rabindranath Tagore, Swami Vivekananda, Sarada Devi, Mother Teresa, among others.
3. Sports: There are almost no corners in the world where people don't like, talk and follow sports like a religion. It is almost like glue binding them together. Similarly, there is nothing above Sports that is enjoyed on such a large scale in India.
Mother's Wax Museum pays tribute to some of the legends in the world of Sports by keeping statues of phenomenal people such as our very own captain Virat Kohli and Bengal's pride, Sourav Ganguly. Lionel Messi and Maradona also grace us with their presence.
4. Bollywood & Hollywood: Who does not like Bollywood? Or breaking into dance steps made vogue by our favourite stars in the movie industry? We can rave all our might about Bollywood but it would be pure injustice to abandon Hollywood stars. How could we forget the blue-eyed men and women who made our hearts go wild? You can even enact your favourite scenes with these stars!
We have Amitabh Bachchan, Shah Rukh Khan and Salman Khan among others. Gracing their presence from Hollywood are Audrey Hepbrun, Tom Cruise, Brad Pitt, Julia Roberts, among others.
5. Music: There is nothing that pulls the strings of your heart like your favourite beats to a song does or even your favourite singer. With Michael Jackson's loss, the world cried uncontrollably. At Mother's Wax Museum, we make sure not to leave him out along with other megastars such as Manna Dey, Lata Mangeshkar, Hemanta Mukherjee, Kishore Kumar etc.
6. Others: Mother's Wax Museum houses several other celebrities that are simply a class apart. We have Uttam Kumar, Suchitra Sen, Mithun Chakraborty, Albert Einstein – it is a long list. Revealing all the names would spoil the surprise. Waste no time and set off to visit Mother's Wax Museum, today!
Entry Fees and Timings of Mother's Wax Museum Kolkata
Like a warm, affectionate mother, the museum has its doors open for everyone strolling in to spend hours inside. Mother's Wax Museum is open for six days a week, barring Monday. It opens every day at noon and shuts at half-past seven in the evening, giving you ample time to loiter around.
Tickets are priced at Rs. 250 per person for adults and children above three years of age.
Places to visit near Mother's Wax Museum Kolkata
You could make your trip to Mother's Wax Museum a day out by dropping into Eco Park, right opposite to the Museum. It is an amusement park with endless activities to do, such as cycling, boating, shopping and eating at different restaurants. You get to see miniature models of the Seven Wonders of the World while stumbling into differently themed gardens such as butterfly garden and mist garden among others.
How to Reach Mother's Wax Museum Kolkata
The easiest mode of transport for one of the most fun filled days of your lives is board a bus heading to Newtown. These buses are available in almost all important junctions in the city such as Ruby, Jadavpur, Rashbehari, Salt Lake, etc. It is very near to the airport. You can also hire or book a cab from top car rental companies in Kolkata to Mother's Wax Museum.
It is by far, one of the best tourist attractions of Kolkata. Not only is the location simply brilliant but it is a wonderful place to drop in with your friends, family or partner.
---
Kolkata Tourism, a division of Holidays DNA helps you plan your tour to the city in the best possible manner with Kolkata tour packages available at affordable rates. Please fill the Contact Us form for further details.
Location Map for Mother's Wax Museum Kolkata