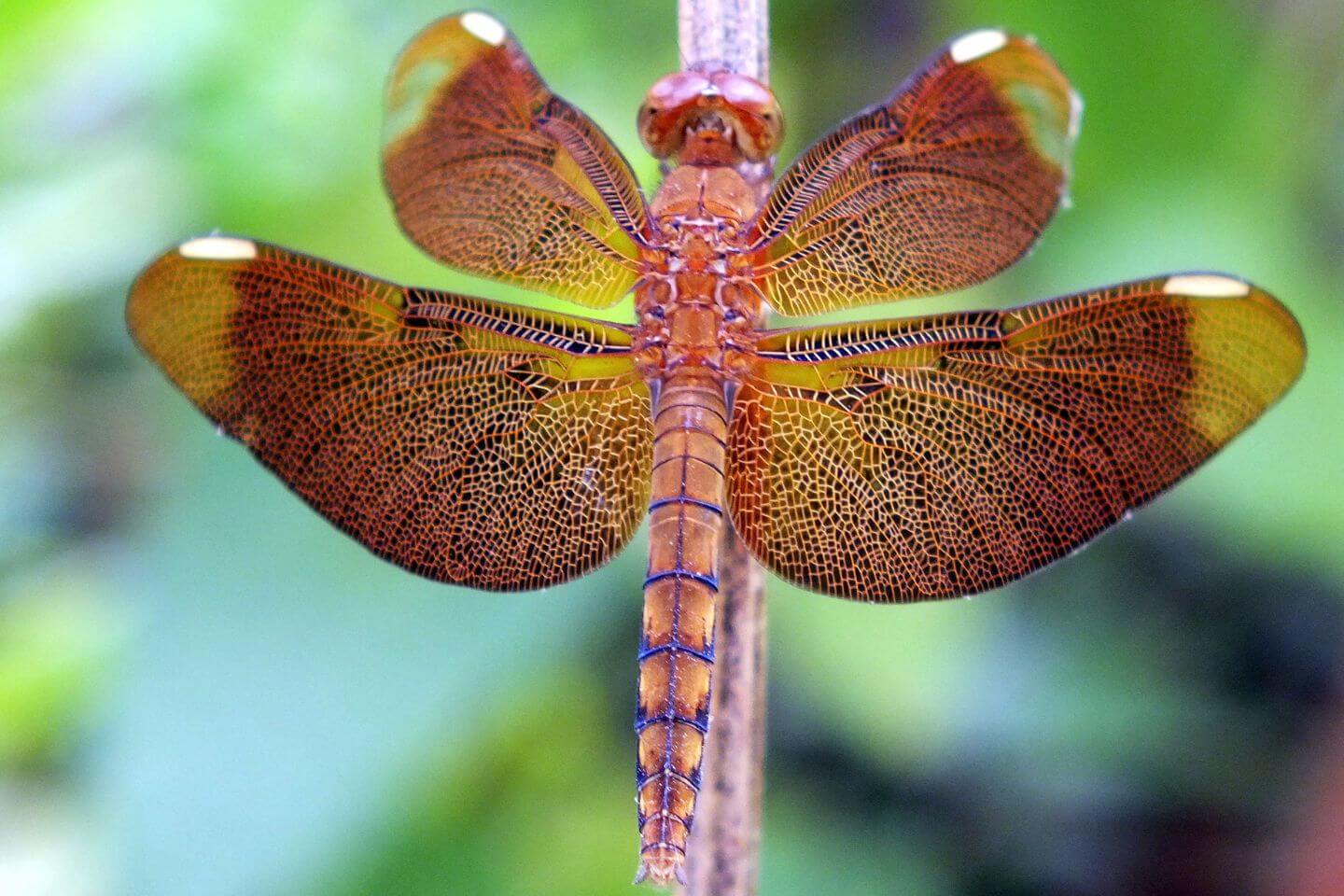 Chintamani Kar Bird sanctuary Kolkata Entry Fee
Chintamani Kar Bird sanctuary Kolkata Phone
---
Rating:

| 4/5 stars
Based on total 44 reviews
Chintamani Kar Bird sanctuary Kolkata Address: Hogulkuria Rajpur Road, Ramchandrapur, Narendrapur, Kolkata, West Bengal, 700103, India
Kolkata Tour Packages

Chintamani Kar Bird sanctuary Kolkata Timings
Day
Timing
Monday
7:00 am – 5:00 pm (Winter)
6:00 am – 5:00 pm (Summer)
Tuesday
7:00 am – 5:00 pm (Winter)
6:00 am – 5:00 pm (Summer)
Wedesday
7:00 am – 5:00 pm (Winter)
6:00 am – 5:00 pm (Summer)
Thursday
7:00 am – 5:00 pm (Winter)
6:00 am – 5:00 pm (Summer)
Friday
7:00 am – 5:00 pm (Winter)
6:00 am – 5:00 pm (Summer)
Saturday
7:00 am – 5:00 pm (Winter)
6:00 am – 5:00 pm (Summer)
Sunday
7:00 am – 5:00 pm (Winter)
6:00 am – 5:00 pm (Summer)
Links:
Website
|
Map
---
Popularly known as 'Kayaler Bagan' among the locals, Chintamani Kar Bird sanctuary is named after a renowned sculptor, Chintamani Kar. The sanctuary is situated right in the heart of the city of joy, Kolkata and boasts of being a treasure trove of rich avifauna and insect fauna, like birds and butterflies along with insects, land molluscs, reptiles, mammals etc.
It also has indigenous floral species of medicinal importance like orchids, ferns, epiphytes, plants and trees like mango, jackfruit, coconut, tamarind, guava, dumur, ficus, bamboo yards, safeda, chatun etc. and all this right in the middle of a bustling city. This helps the urban green island to harbor a rich repository of biodiversity.
The bird sanctuary is located in Narendrapur – Rathtala area spread across a total area of 17 acres and was declared a sanctuary in 1982. There are over 150 species of birds that were recorded seen at the sanctuary.
History of Chintamani Kar Bird sanctuary Kolkata
Before it was given the status of a sanctuary in 1982, the Chintamani Kar Bird Sanctuary was simply a huge abandoned private mango orchard with huge mango trees spread across the area and was surrounded by wasteland and water bodies around. Several trees are over a hundred years old. The entire orchard was spread across a total area of 27 acres but reduced or confined to just 17 acres by the time it was acquired by the government.
The state government of West Bengal acquired it from the private owners in 2005 and took the initiative to make it accessible to the public. The garden was already named Narendrapur Wildlife Sanctuary on 8th September 2004 and after being acquired by the state government, the sanctuary was renamed as Chintamani Kar Bird Sanctuary on 21st October 2005. The new name is to honor the famous artist and sculptor Chintamani Kar for his relentless pursuit and fight to give the sanctuary the status of 'Kayaler Bagan' or sanctuary to this land. He was supported by NGOs and locals in his fight for the same.
Image Gallery of Chintamani Kar Bird sanctuary Kolkata
Common and Rare birds at Chintamani Kar Bird sanctuary Kolkata
It is a sight to behold at the Chintamani Kar Bird Sanctuary when you go birding. The sanctuary houses numerous bird species (around 150 species) from common to exotic ones thus making it a haven for any bird lover. The most common of them are Asian Koel, rufous woodpecker, shikra, white throated kingfisher, stork billed kingfisher, common kingfisher, black kite, spotted dove, emerald dove, rock pigeon, Asian palm swift, common iora, Indian pond heron, sunbird, munia, brown fish owl, ashy wood-swallow, lineated barbet, hawk-cuckoo, orange-breasted green pigeon, green bee eater, large-tailed nightjar, bulbuls (red vented and red whiskered varieties), greater flameback, jungle babbler, and crested serpent eagle.
The rare species often sighted during peak season are Blue throated flycatcher, Tickell's thrush, scarlet-backed flowerpecker, Eurasian woodcock, Chestnut trained sterling, little spiderhunter, oriental magpie robin, oriental white eye, lineated barbet, coppersmith barbet, blue-throated barbet, and black hooded oriole.
Butterflies of Chintamani Kar Bird sanctuary Kolkata
Among the butterfly species, you may spot the dazzling peacock pansies, common leopards, red jezebels and many more.
Apart from butterflies, you may spot beetles too.
Wildlife of Chintamani Kar Bird sanctuary Kolkata
The wildlife at Chintamani Kar Bird Sanctuary is not that dense but is interesting enough. You can spot civet cats, jungle cats, monitor lizards, snakes, mongoose, jackals, etc.
Entry Fee and Timings of Chintamani Kar Bird sanctuary Kolkata
The entry fee to visit Chintamani Kar Bird Sanctuary is INR 50 per head.
The sanctuary has different timings for winter and summer. It is open from 7:00 AM to 5:00 PM during winter months and during summer, the timings are from morning 6:00 AM to 5:00 PM. Staying overnight is not allowed here.
How to reach Chintamani Kar Bird sanctuary Kolkata
Chintamani Kar Bird Sanctuary is located 15 kilometers from Sealdah station and 20 kilometers from Howrah station hence, connected to all parts of the city via all modes of transport.
By train: Nearest Railway Heads are Howrah Junction and Sealdah Railway Station. Anyone coming from outside of West Bengal, may board an interstate bus or mini buses that ply from Howrah and Sealdah stations to Kolkata. An alternate option is to hire a taxi or book a cab from top car rental companies in Kolkata and reach the sanctuary from the respective railway stations.
For locals travelling from within West Bengal, they can board the train at Sealdah- Diamond Harbor line and get down at Sonarpur station. From Sonarpur station, take a auto rickshaw or cab to reach the sanctuary.
By Bus: Any bus that goes towards Garia and Baruipur, gets down at Rathtala stop. You may get down at Garia stop and from Garia, you may hire a taxi to Rathtala if you do not manage to get a bus till Rathtala. Bus route numbered 80, 80 A, and 80B and mini bus number 113 stop at Rathtala.
By Air: The nearest airport is Netaji Subhash Chandra Bose International Airport. Hire a cab to reach Chintamani Kar Bird Sanctuary directly.
By Metro: The nearest metro station is Kavi Nazrul metro station in Garia Bazar. From here, you may catch an auto rickshaw or a taxi to reach the sanctuary.
Travel Tips for Chintamani Kar Bird sanctuary Kolkata
An early morning or evening visit is recommended as that's when the birds are more visible. As the sun starts to come over, the birds take refuge in the shades of huge trees and are difficult to sight.
Carry insect or mosquito repellants and cover maximum parts of your body as there are mosquitoes due to the dense nature of the forest.
Carry your binoculars and cameras if you are a photography enthusiast.
Avoid visiting the sanctuary during monsoon months which is usually between mid- June to September when heavy rainfall hits the city hard and fast. There might not be great sightings during monsoon except for reptiles and a few bird species.
Please keep your mobile phones on silent since the loud ringtones or notification tones might disturb the peace of the place and birds and other fauna usually get distracted by the noise and tend to remain in hiding and not come out in the open. Also, refrain from playing musical instruments.
Bringing food items along inside the sanctuary is not allowed. You may get bottled water though. This is to maintain and preserve the forest from plastic or other pollutants of any nature.
Stick to the trails as you may get lost if you move away from the trails as the forest has overgrown patches and is considered unsafe.
Click photographs from a distance without disturbing the habitat of the fauna. Please do not touch the nests and sensitive plants and leaves in an attempt to not disturb the wildlife.
Best time to visit Chintamani Kar Bird sanctuary Kolkata
The best time to visit Chintamani Kar Bird Sanctuary is during the spring and winter months which is also known as the birding season. It is especially during March and April when all the birds tend to perch on top of the trees and migratory birds like tiny long-legged pheasant-tailed jacana, cotton teal, and quacking gadwall make the sanctuary their dwelling place for the season.
Places to visit near Chintamani Kar Bird sanctuary Kolkata
Tipu Sultan Mosque, Rabindra Sarovar, Gariahat Market for shopping, Birla Mandir, Science City, Birla Industrial & Technological Museum, South Park Street Cemetery, Alipore Zoo, St. Paul's Cathedral, Victorial Memorial, Birla Planetarium, Park Street, Fort William, Indian Museum, Princep Ghat, College Street, Eden Gardens, Shaheed Minar, Samaranika Tram Museum.
---
Kolkata is a fascinating city with a rich cultural heritage and there is no better way to explore it than availing an all-inclusive Kolkata tour package. And, we at Kolkata Tourism, a division of Holidays DNA, are here to help you have the best vacation of your life. We offer various holiday packages that cover all the major tourist attractions in Kolkata. You can also get customization done as per your budget and other requirements. For more information on our holiday packages, please fill the Contact Us form. Our travel experts will get back to you shortly.
Location Map for Chintamani Kar Bird sanctuary