Step into the vibrant city of Kolkata, where a symphony of sights, sounds, and flavors awaits. It is a popular tourist destination in India that offers a gateway to a world brimming with cultural richness, intellectual pursuits, and culinary delights. For a short visit to this amazing city, we have listed the top places to visit in Kolkata in 2 Days to help you plan your trip easily.
It is an invitation to embrace the warmth and hospitality of its people. Engage in conversations with locals, listen to their stories, and immerse yourself in their genuine friendliness.
And as you delve into Kolkata's enchanting atmosphere, you will discover that the city's true magic lies in its ability to captivate your spirit. It is a place where history and modernity dance hand in hand, where traditions and innovation collide, and where every corner reveals a hidden gem waiting to be explored.
So, what are you waiting for? Let Kolkata whisk you away on an engaging and unforgettable adventure. Experience the cultural vibrancy, savor the culinary delights, and embrace the city's warm embrace. This city will leave an indelible mark on your soul, weaving its charm into the fabric of your memories and beckoning you to return for another extraordinary journey.
To enjoy your Kolkata tour to the fullest, we at Holidays DNA have shortlisted the tourist places that you can consider visiting on your 2-day trip to Kolkata. These are as follows:
Kolkata Places to Visit in 2 days
Day 1 Kolkata Places to Visit
Victoria Memorial
Howrah Bridge
Kalighat Kali Temple
Rabindra Sarovar
Indian Museum
Day 2 Kolkata Places to Visit
Nicco Amusement Park
Sunderbans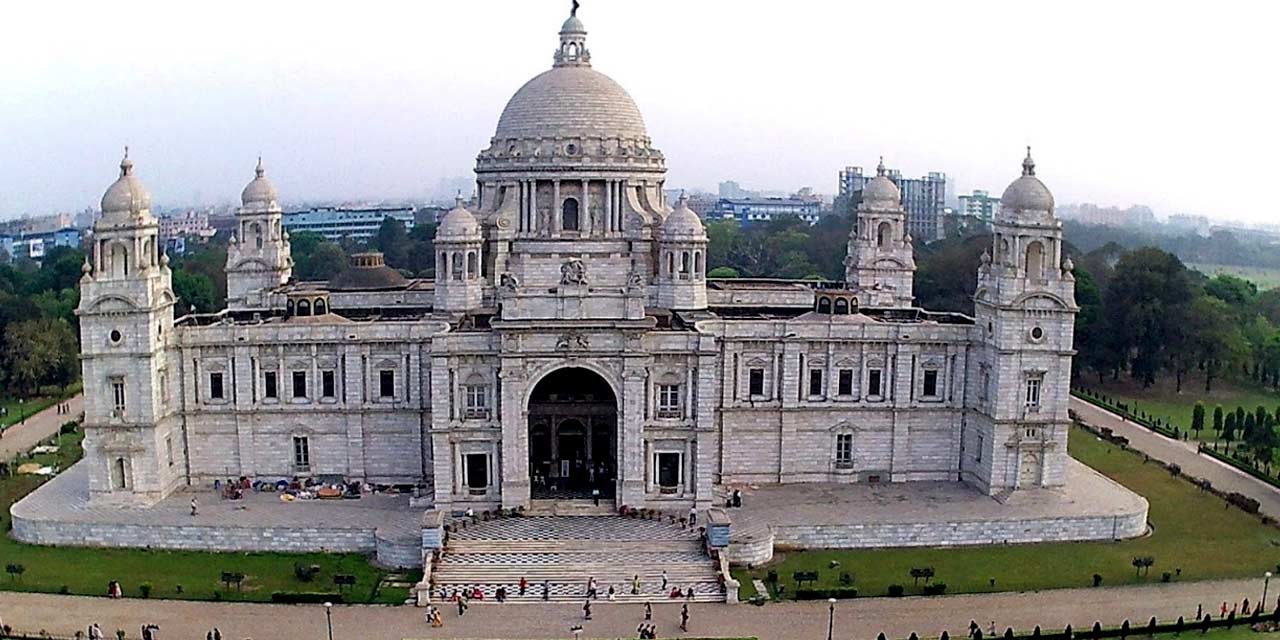 In the heart of Kolkata lies a majestic structure that draws the attention of everyone on their Kolkata tour. The Victoria Memorial, a resplendent testament to imperial grandeur, stands as a living tribute to an era long past, evoking a sense of awe and wonder.
The monument itself is a masterpiece of architectural brilliance, seamlessly blending the best of Indo-Saracenic and European styles. Its gleaming white marble façade, adorned with intricate carvings and delicate filigree, exudes an aura of grace and elegance. Every detail, from the ornate domes and towering minarets to the sweeping arches and majestic columns, tells a story of craftsmanship and artistry.
As you wander through the memorial's sprawling gardens, you can't help but feel a sense of tranquility and serenity. The manicured lawns, adorned with vibrant flowers and lush foliage, provide a peaceful sanctuary amidst the bustling city. Here, the echoes of history whisper through the air, inviting you to explore the secrets and tales held within these hallowed grounds.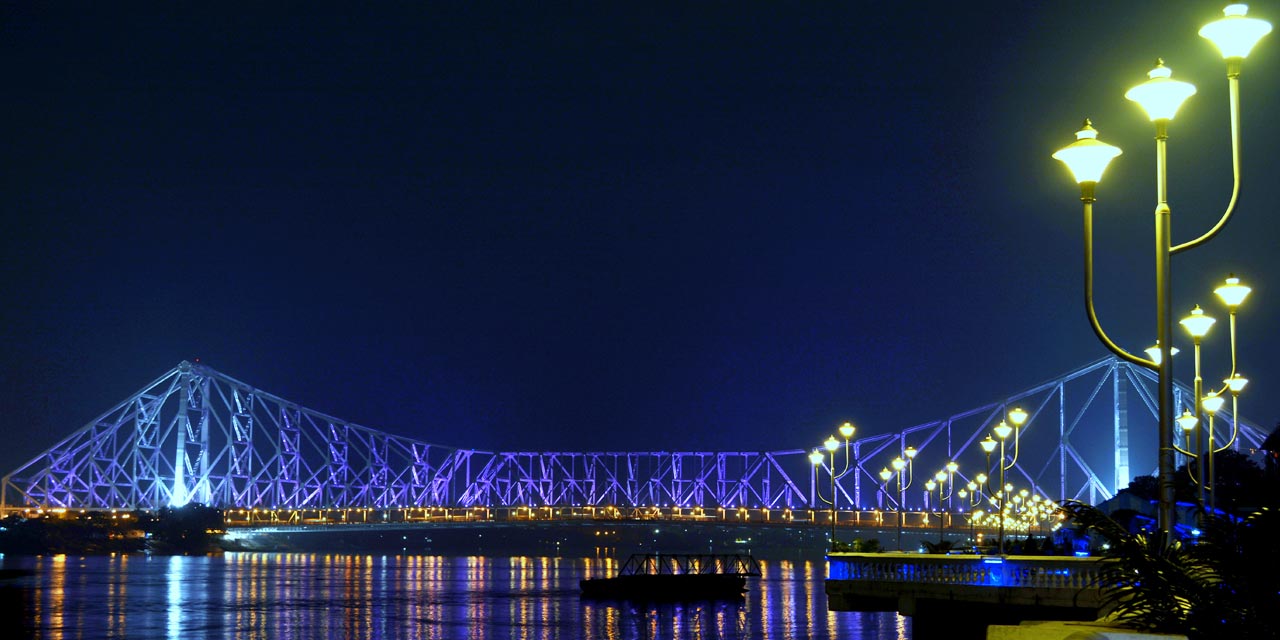 Howrah Bridge is another famous tourist destination that needs to be included on your itinerary list of 2-day visits in Kolkata. It is an iconic landmark that stands as a symbol of human achievement and a getaway to the soul of the city.
As you approach the bridge, you are immediately struck by its grandeur and timeless charm. Its sheer size and imposing presence make it impossible to ignore, demanding your attention and admiration.
One cannot help but be awestruck by the sheer magnitude of the Howrah Bridge's importance. It serves as a lifeline, connecting the bustling heart of Kolkata with the vibrant district of Howrah. Day and night, a ceaseless flow of people, vehicles, and stories traverses its length. It has become an artery of life, pulsating with the energy and vitality of a city that never sleeps.
At night, the Howrah Bridge transforms into a spectacle of lights, illuminating the night sky and casting a radiant glow upon the river below. To walk across the Howrah Bridge is to embark on a journey through time and space. With each step, you can feel the heartbeat of the city resonating through the steel beneath your feet, connecting you to the countless souls who have walked this path before you.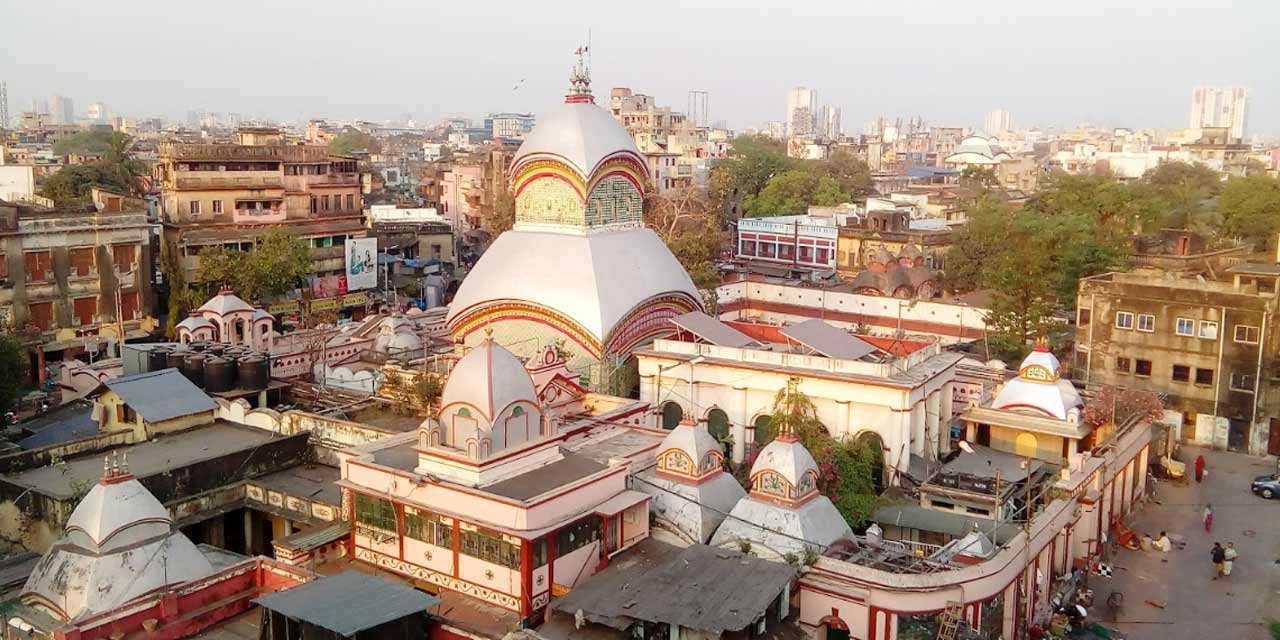 A visit to the Kalighat Kali Temple provides an opportunity to immerse oneself in the rich religious and cultural heritage of Kolkata. It is not only a place of worship but also a significant landmark that reflects the deep devotion and spirituality of the city's residents.
The deity worshipped in the temple is Devi Kali, depicted in her fierce form with a black complexion, multiple arms, and a necklace of skulls. It is made of black stone and is adorned with gold and silver ornaments. The temple complex also houses other shrines dedicated to different forms of the goddess including those of Shiva, Radha-Krishna, and Hanuman.
Festivals like Navratri and Diwali are considered the best time to head to the Kalighat Kali Temple. During these times, the temple is adorned with lights and decorations, creating a vibrant and festive atmosphere.
It's important to note that the temple can get crowded, especially during peak hours and festivals. Visitors are advised to maintain decorum, follow the temple guidelines, and be respectful of the religious sentiments of others.
Ideal for picnics, the Rabindra Sarovar is a manmade lake that is widely renowned among the locals for its serene and peaceful setting. It is a great place for nature admirers to be in the lap of Mother Nature and is indeed a must-visit for anyone looking to escape the maddening crowd for some time.
Visit it early in the morning to soak in the best of its beauty. Every morning, many people come to jog or walk along the shores of the lake to remain fit and active all day long. You can also go boating to spot a diverse range of migratory birds.
In case you're interested in photography, you can surely consider heading to this location as it gives a picture-perfect background you need to click some memorable pictures. What else?
There are also numerous food stalls and snack vendors outside the lake that serve delicious food at reasonable prices. Make sure to finish it before entering the lake; it is strictly prohibited inside.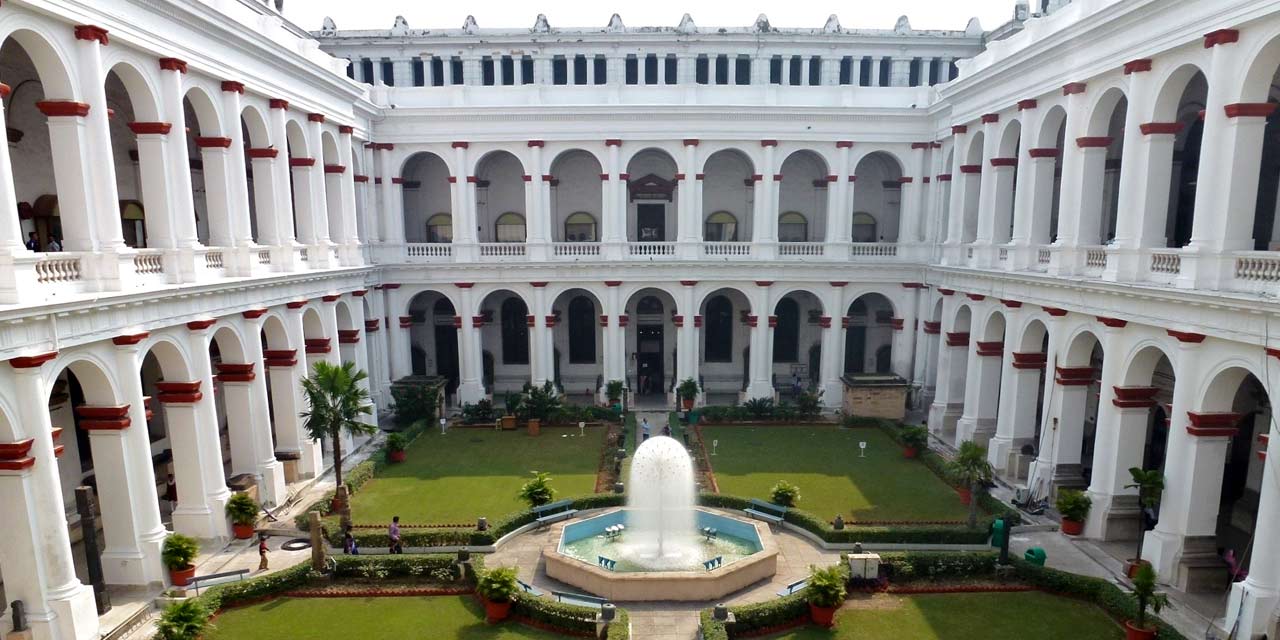 The oldest museum in the country, Indian Museum is an important cultural institution that houses a vast collection of artifacts and exhibits reflecting the historical, cultural, and artistic heritage of India. Its collection spans a wide range of disciplines including archaeology, anthropology, art, geology, zoology, and more.
The museum's galleries feature an extensive array of displays such as sculptures, pottery, ancient coins, textiles, paintings, arms and armor, fossils, natural history specimens, and ethnographic objects. Some of the notable highlights include the Harappan Gallery, the Gandhara Gallery, the Egyptian Gallery, and the Gallery of Decorative Arts.
Visiting the Indian Museum provides a unique opportunity to delve into India's rich past and explore its diverse cultural traditions. The museum's collection offers valuable insights into the history, art, and sciences of the region, making it a must-visit destination for history enthusiasts and art lovers.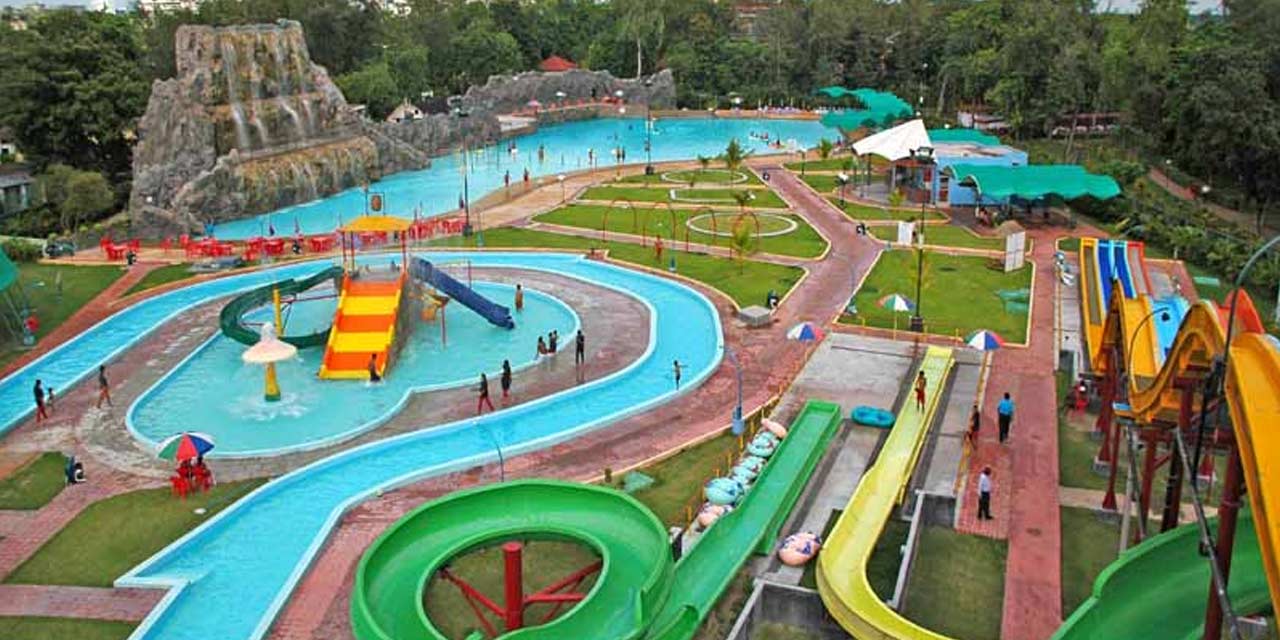 The Nicco Amusement Park is a popular recreational center in Kolkata that attracts a huge influx of visitors every year. It has many adrenaline-fuelled rides and attractions that keep you entertained throughout time. Depending on your mood and interest, you can choose to engage in things that help you enjoy your time to the fullest.
Ideal for individuals, couples, and families with children, the Nicco Amusement Park boasts something interesting for everyone. For instance, there are high-thrill rides for thrill seekers; there are designated kids rides for little ones; and there are family rides that can be enjoyed by people of all age groups.
You can pay heed to the bowling alley as well to have a blast with your friends. The Nicco Park also features a 50-seater indoor restaurant along with a food court that specializes in selling North Indian, South Indian, Bengali, Italian, and Chinese items. One can also purchase souvenirs such as mugs, caps, t-shirts, and other accessories at the shops located inside the complex.
Visit Sunderbans on your Kolkata tour for a fascinating and adventurous experience. It is a UNESCO World Heritage Site that offers a perfect weekend getaway retreat to wildlife enthusiasts.
Rich in biodiversity, the Sundarbans is home to the Royal Bengal Tiger, which is one of the largest remaining populations of this endangered species. It also supports a wide variety of flora and fauna including several species of birds, reptiles, and mammals.
From Kolkata, you can reach the Sunderbans by traveling to one of the many entry points, such as Godkhali or Sonakhali, which are approximately 2-3 hours away from the city by road. From there, you can take a boat or a motorized launch to explore the Sunderbans.
It's important to note that the Sundarbans is a protected area, and visitors must adhere to the regulations in place to ensure the conservation of the ecosystem. This includes following guidelines for wildlife viewing, waste disposal, and respecting the local communities and their culture.
Shopping
When it comes to shopping, Kolkata stands tall as a vibrant and eclectic destination that caters to every shopaholic's desire. From bustling markets to chic boutiques, the city offers a diverse shopping experience that leaves visitors enthralled.
One of the prime shopping destinations in Kolkata is New Market. The market is a treasure trove of textiles, jewelry, handicrafts, and more. Bargaining is an art form here, and the air is filled with the cheerful banter of vendors and shoppers haggling over prices.
For a taste of elegance and sophistication, head to Park Street. Lined with high-end boutiques and designer stores, this upscale shopping district caters to fashion-forward individuals. If you're a book lover, College Street, also known as "Boi Para," is a haven you cannot miss.
Shopping in Kolkata is not merely a transaction; it is an experience that immerses you in the city's vibrant spirit. It's an opportunity to connect with its people, explore its cultural heritage, and embrace the diversity that defines this remarkable city.
---
As you bid farewell to this vibrant city, cherish the memories of your whirlwind tour, knowing that you have experienced the essence of Kolkata in a limited timeframe. Remember, Kolkata is a city that embraces you with open arms, offering a multitude of experiences and leaving an indelible mark on your journey.
If interested and have time, you can plan to spend a few more days in Kolkata to explore the other places of interest. To have the best time, we recommend you plan a guided tour to this city with our all-inclusive Kolkata tour packages.
We at Kolkata Tourism, a division of Holidays DNA, are specialized in curating itineraries and have extensive knowledge about the destination. Our team of experts can provide valuable insights, recommend the best places to visit, suggest off-the-beaten-path gems, and offer insider tips to make your Kolkata tour more enriching.
With us, you can also get access to exclusive deals and discounts that help you secure the best rates for flights, accommodations, and other activities. Please fill out the Contact Us form to get in touch.