Experience the history, culture, and glory of Kolkata with our 1 Day Kolkata Tour Packages. It is the vibrant capital of West Bengal that serves as a famous tourist destination in India. Formerly known as Calcutta, Kolkata is a city that has seen it all – from the grandeur of the British Raj to the turbulence of India's struggle for independence.
Today, Kolkata is bursting with life, energy, and culture. It is a city that celebrates its rich history and diverse traditions through its architecture, art, music, and cuisine. In addition to its famous landmarks, there is a vibrant street life, delicious cuisine, and shopping markets that make it a perfect place for tourists of all types.
Whether you're interested in exploring its colonial past, delving into its art scene, or simply soaking up the local atmosphere, Kolkata promises an unforgettable travel experience. So, come and discover the magic of this city for yourself – a place that is sure to captivate your senses and leave a lasting impression on your heart.
Here are the top sightseeing places to explore in Kolkata with our 1 Day Kolkata tour packages: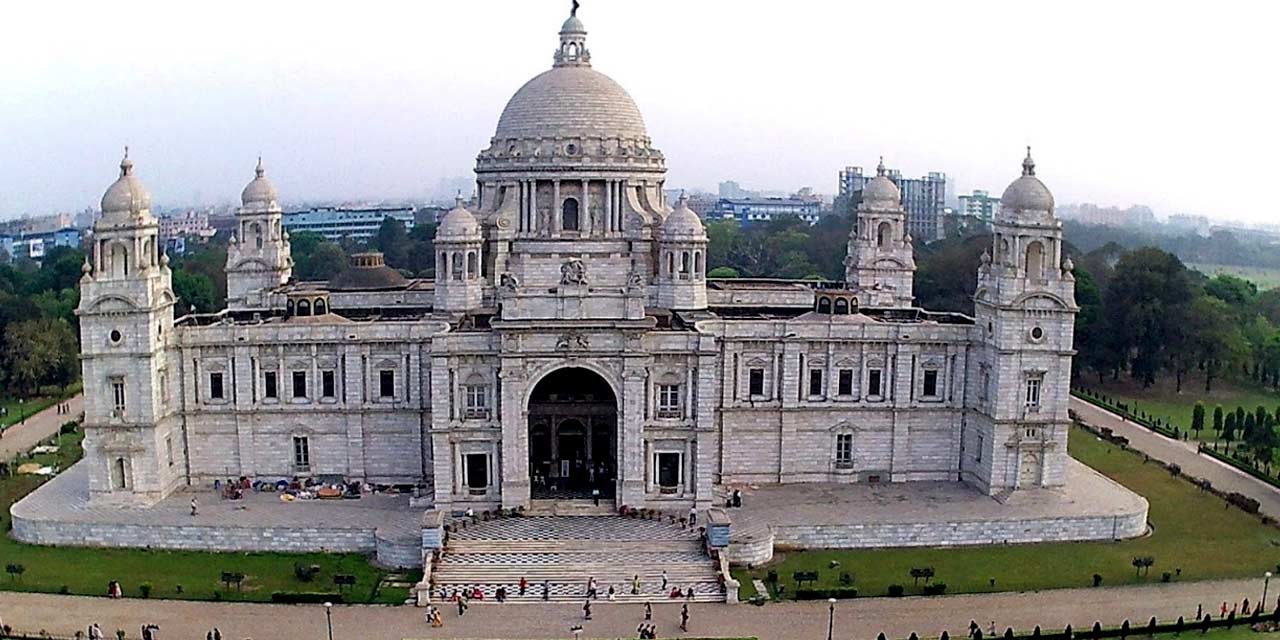 Take a walk down the memory lane of the country's colonial past with a visit to the Victoria Memorial. Named after Queen Victoria, the Victoria Memorial is a large white marble building that features beautiful Indo-Saracenic architecture with a sprawling garden covering an area of around 64 acres of land.
It is an ideal location for history buffs who wish to know everything about the bygone era through an impressive collection of paintings, sculptures, artifacts, and other works of art from the British period in India. Here you can also find a large bronze statue of Queen Victoria, a memorial hall, and a library within the complex that contains rare books and manuscripts.
Try visiting this monument in the evening as it looks breathtaking when it is illuminated. Also, the light and sound shows are organized every day at the same time, giving you another reason to flock to this place during the time of sunset.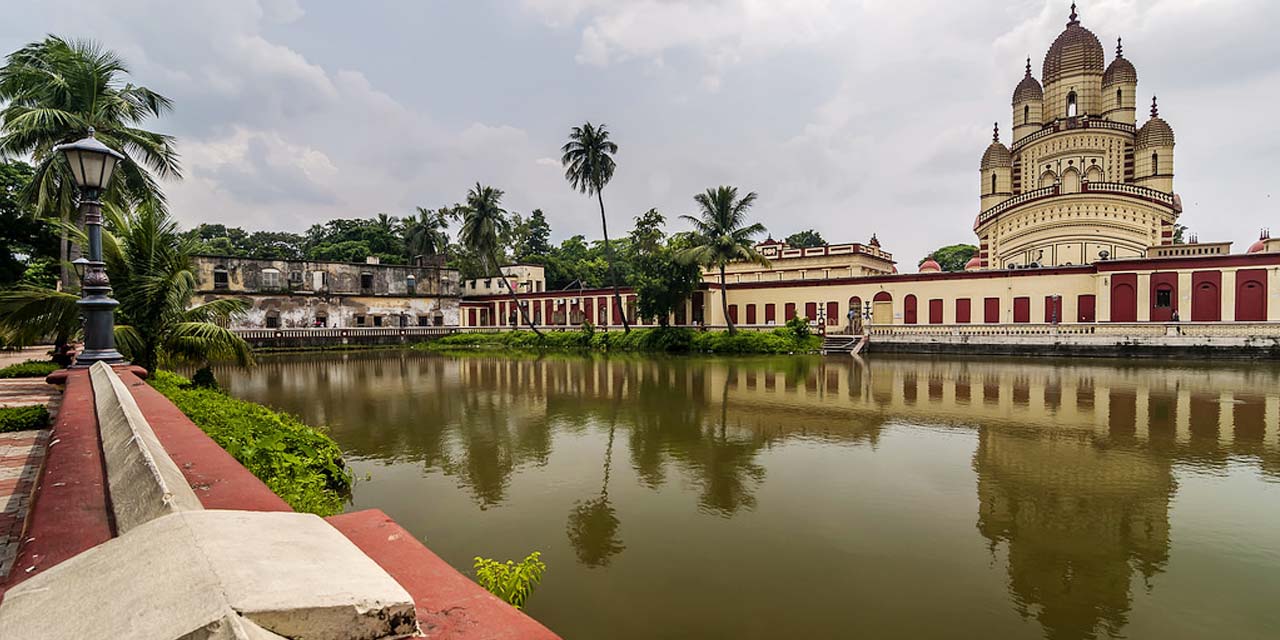 Dedicated to Devi Bhavatarini who is considered to be an incarnation of Goddess Kali, the Dakshineswar Kali Temple is among the most revered pilgrimage sites in Kolkata that boasts stunning architecture made of a blend of Bengali and Islamic styles. It's the spiritual and cultural significance of the temple that inspires devotees to bow their heads in faith and seek blessing from the presiding deity.
Tracing its history back to the 19th century, the Dakshineswar Kali Temple was built by Rani Rashmoni, a philanthropist and devotee of Goddess Kali. She purchased a large piece of land on the banks of the Hooghly River and commissioned the temple's construction in 1847. It would be worth noting that aside from the main shrine, there are several other shrines dedicated to various deities named as Lord Shiva, Radha Krishna, and Rani Rashmoni.
The best time to visit the temple is during the festive season of Durga Puja, which usually falls in October. During this time, the temple is beautifully decorated with lights, flowers, and colorful decorations, and there is a festive atmosphere all around. However, it is important to note that these festivals are very crowded, and it can be difficult to move around in the temple complex during peak hours.
The next destination that needs to be explored with our 1 Day Kolkata Tour Packages is Rabindra Sarovar. Also referred to as Dhakuria Lake, the Rabindra Sarovar is a peaceful and serene spot that delights people of all age groups looking to get one step closer to nature. It covers an area of around 75 hectares and has lush greenery on all sides.
Visit the lake early in the morning to find solace and solitude under one roof. Go for a boat ride to explore its beauty at its best. The natural beauty you get to see here is something that cannot be put into words. It is like a once-in-a-lifetime experience that you should not miss at any cost.
Rabindra Sarovar is also known for offering shelter to many aquatic plants and fish, making it a great place for fishing enthusiasts. One can also enjoy picnics and family outings to connect on a deeper level and build some new connections with loved ones. Also, don't forget to bring your camera along. You never know when you would want to capture some worthy cherishing pictures.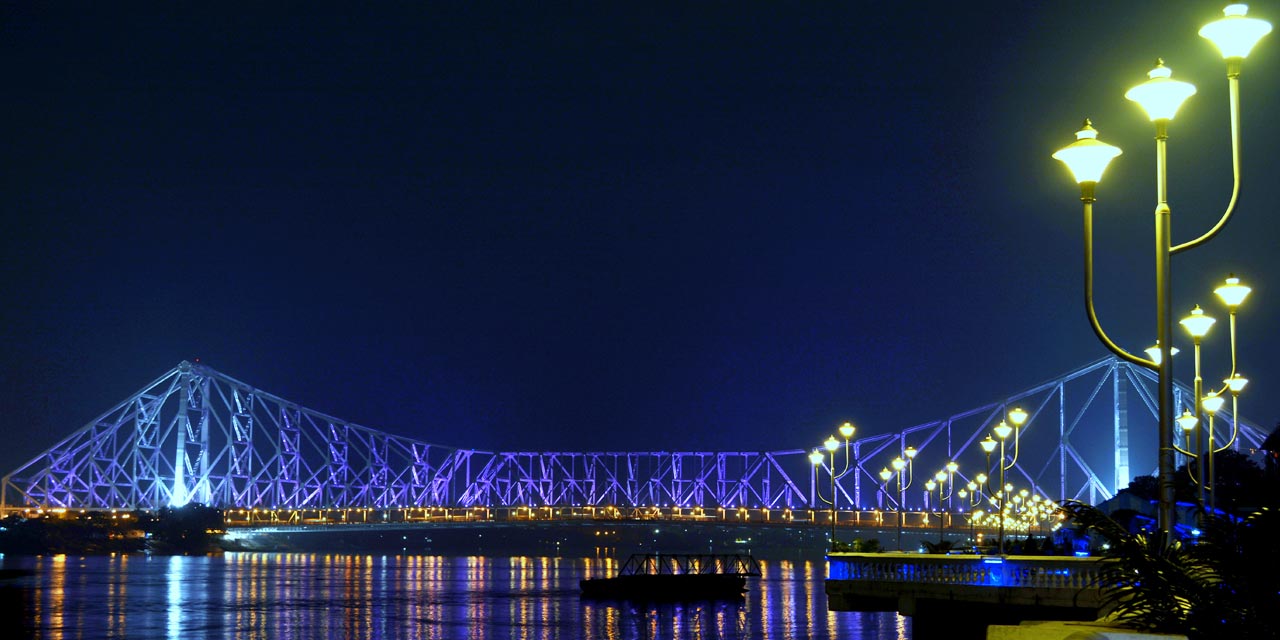 Your Kolkata tour will remain incomplete if you don't take some time out for the Howrah Bridge. It is considered as a prominent landmark within the city that receives a huge influx of tourists from far and wide – all thanks to the immense popularity it boasts.
Opened to the public in 1943, the Howrah Bridge or Rabindra Setu was constructed over the Hooghly River. The best thing about this bridge is that it was constructed without using any blueprints or drawings. The engineers and workers relied solely on their experience and expertise to build the bridge, which took almost 6 years to complete.
Visitors can take a walk on the footpaths of the bridge, which are open 24 hours a day, and enjoy the cool breeze and scenic views of the river. The bridge is also an excellent spot for photography enthusiasts who can capture stunning shots of the city skyline and the river. Please note that the best time to visit the bridge is during the evenings when the lights are turned on, creating a sight that is no less than a treat to watch.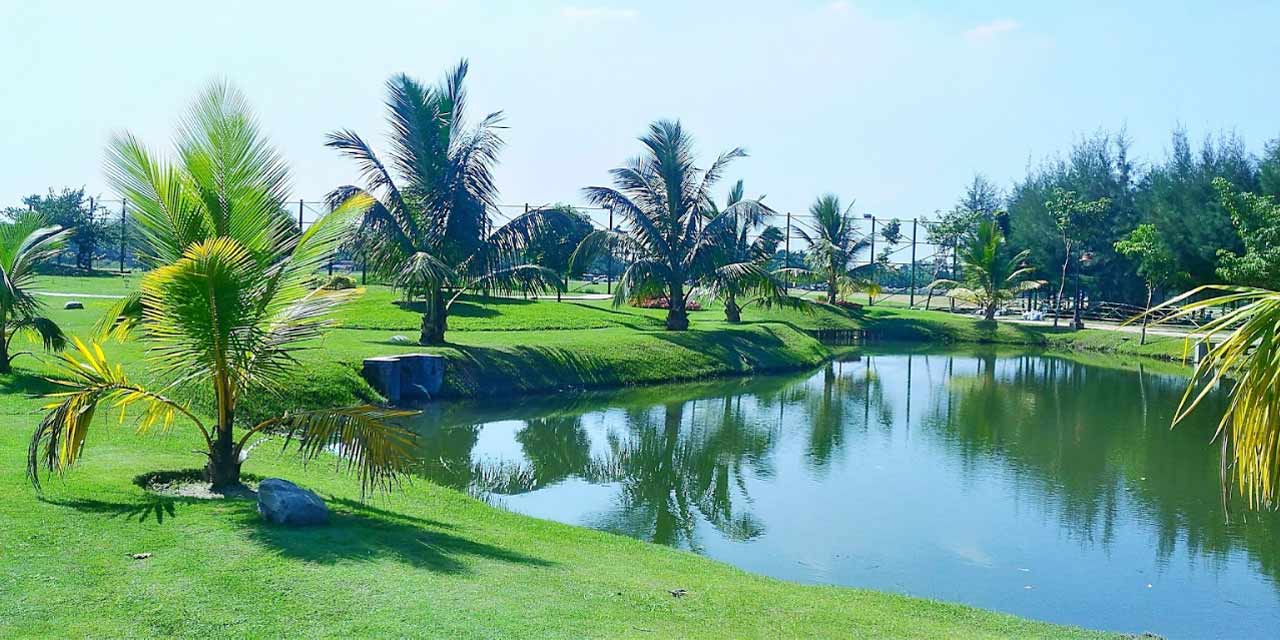 Ideal for people to enjoy an escapade away from the hustle and bustle of city life, the New Town Eco Park is a unique urban park that is widely renowned for its beautiful landscaping, unique features, and eco-friendly initiatives. It has recently come into existence and soon become a favorite spot for locals and tourists alike.
One of the most unique features of the New Town Eco Park is the large waterbody that is designed to resemble a natural river. Here you can take a leisurely boat ride and enjoy the scenic views of the park. Another notable attraction is the musical fountain, which is spectacular to watch. It is also home to several walking and jogging trails where you can walk and exercise while soaking in the beauty.
Several other recreational activities like kayaking, ice skating, archery, cycling, trampoline, rifle shooting, paintball, and zorbing are also available within the New Town Eco Park for your utmost entertainment. The entry fee is INR 30 per person and it remains closed every Monday.
Shopping
Indulge yourself in shopping to explore the real essence and local culture of this city. A place that addresses everyone's needs, Kolkata has several options ranging from traditional markets to modern shopping malls for tourists of all kinds. Depending on your mood and holiday style, you can head to the market you like the most.
Visit the New Market to buy a wide range of products under one roof. It is one of the oldest markets in the city that is known for its variety of sarees. Other products such as handcrafted jewelry and handbags can also be purchased here at a good price.
Another place that is famous for its affordable clothing and dress materials is the Gariahat Market. For book lovers, College Street is there in Kolkata where you can shop for all kinds of books. To experience high-end retail therapy, the city boasts the South City Mall and Quest Mall with many local and international brands.
Here you can also come across a gaming area with a food court to satiate your little hunger pangs. Several other malls like the Avani Riverside Shopping Mall, Mani Square Shopping Mall, and City Centre 1 shopping mall are also there for you to choose from.
---
In the end, we can say that the city of Kolkata offers a wealth of sightseeing opportunities that are sure to leave a lasting impression on visitors. Once you're done with the aforementioned places, you can explore the other points of interest like the Fort William, Marble Palace Mansion, Tagore's House, Mother House, Indian Museum, Birla Planetarium, St. Paul's Cathedral, Birla Mandir, Eden Gardens, Kalighat Temple, and more to enjoy your time to the fullest.
In case you need any help with itinerary planning, get in touch with our professionals. We at Kolkata Tourism, a division of Holidays DNA, strive our best to offer you a wholesome experience. Our motto is to ensure that you get enough time with your loved ones on your trip and to accomplish that, we take care of all the services related to traveling in the backend to make it a smooth and hassle-free journey for you. You can also opt for our all-inclusive Kolkata tour packages to avail of our services at a great price. Please fill out the Contact Us form to know more.
How to Reach Kolkata?
As a metro city in India, it is easy for people to get down to Kolkata from anywhere in the country or world via the 3 modes of transportation, which are as follows:
By Air: Approximately 15 km away is the Netaji Subhash Chandra Bose International Airport which receives regular flights from national as well as international destinations. After deboarding your flight, you can book a taxi from top car rental companies in Kolkata to commute further to your desired location.
By Train: There are two main railway stations namely Howrah and Sealdah that connect the city of Kolkata to the other important cities in the country like Delhi, Bangalore, Chennai, Mumbai, etc. Not only is it convenient for people of all ages but it is also a pocket-friendly way to reach Kolkata. Outside the station, many auto-rickshaws and buses are available to take you to your desired location.
By Road: Last but not least, for your ease, the West Bengal State operates many buses from the neighboring areas to this vibrant city at reasonable prices. The facility of private buses is also there from Puri and Darjeeling. Alternatively, choose to self-drive to cover the required distance. The choice is yours!